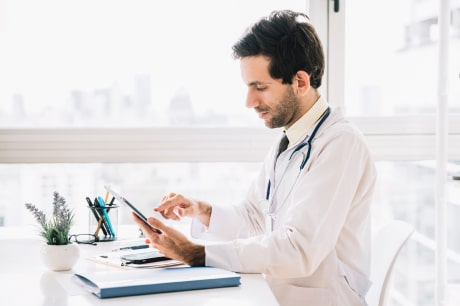 Nowadays, healthcare is one of the most prominent industries in the world, thus it must deal with the rapid technology changes all around the globe. One of the most popular terms for this is digital disruption – a new way of tech-backed transformation of every industry. Digital health is probably the only industry with a few adverse effects caused by technological growth.
Still today, most providers struggle to deliver appropriate care, optimize appointment scheduling, improve care coordination, and cut operational costs. To achieve those goals, you need not only a reliable software development partner or IT infrastructure but a whole vision of your processes and how to digitalize them smartly.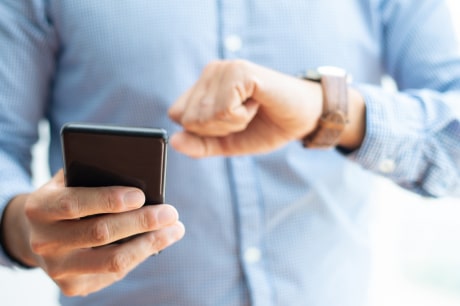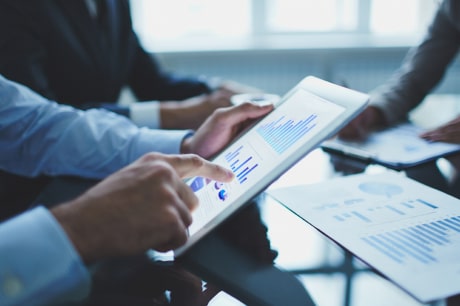 That's why the software in the healthcare industry is a silver bullet to eliminate the human factor and get rid of the pen-and-paper way of data collection. For years, Empeek has been building custom healthcare software solutions to help care providers in balancing their processes without compromising the customer experience.
What Are the Must-Have Elements for My Project?
Making Your Data Work for You
Digitizing patient-related data is an excellent way to meet the changing needs of healthcare providers. From a focus on customer experience to the higher data security levels, custom healthcare software development process has evolved throughout the years. With perpetual and non-stop digital disruption, it can be challenging to understand which features and tools providers will benefit from. And we're here to help you.
If your data storage isn't protected properly, your data can be disrupted or, even worse, sold to third-parties.The size of the breaches has decreased, but their number has grown. Through specified phishing attacks and social engineering hacks, bad actors gain access to hospital data, compromise security, and hold care providers hostage. Our certified engineers are ready to crack any bug and cybersecurity breach.
Ensuring Regulatory Compliance
HIPAA helps hospitals and clinics to streamline administrative processes, improve the operations, and ensure secure data sharing among the medical staff. Most of HIPAA rules are related to healthcare software development, thus EHR systems without HIPAA compliance are a risky way to store and manage your data. We deliver HIPAA and GDPR-compliant healthcare software and offer our IT consulting expertise on data security and cutting unnecessary expenditures.
Better Management For Better Care Quality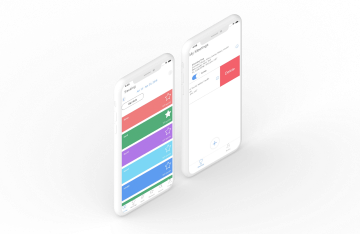 EHR Software & Apps
We empower hospitals' productivity with HIPAA- and GDPR-compliant CRM systems. To provide maximum efficiency for your medical practices, we integrate your existing EHR into a new CRM system. You also can improve your treatment quality and patients experience via a custom mobile app that tracks symptoms, histories, and vital signs.
• network architecture
• database systems
• tools
• patient portals
• employee management software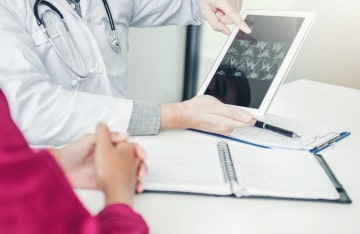 Connected Health
From the standalone remote health monitors to comprehensive devices infrastructure, we help our customers to leverage the power of IoT in healthcare. Centralize all your devices on one screen and make data-driven decisions. Empeek delivers custom IoT solutions and services for care providers, healthcare organizations, and wireless medical device
• manufacturers.
• software architecture
• sensor technology programming
• integrated apps development
• cloud migration
• IoT extensions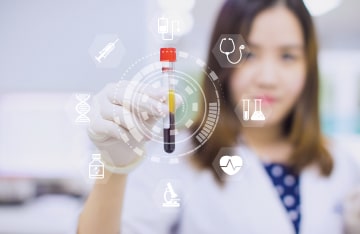 Telemedicine Software
We help your business to overcome distance and transportation barriers by developing custom telemedicine software solutions. They include video-conferencing, screen sharing, and vital signs recording simultaneously. To let you make data-driven decisions, we sync telemedicine app real-time data with EHR integration and data analysis tools.
• Home care solutions
• Custom telemedicine apps
• Medical Devices syncing
• EHR/EMR integration
• In-app billing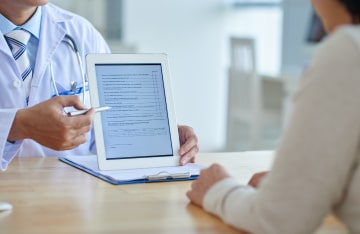 mHealth Solutions
We create custom mobile apps leveraging custom API integrations, such as payment systems, third-party EHR and CRM systems, and device camera APIS. To help you achieve better care quality, we tailor software features for patient relationships management systems, doctor & caregiver apps, etc.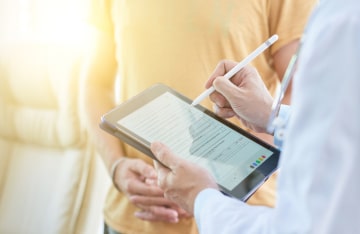 Custom & openFDA Integrations
Adverse drug interactions and the human factor are avoidable if you partner with us. Our engineers integrate ClearCare, Epic, and custom systems with any hospital software. We also deliver smooth openFDA integration to ensure your treatment encompasses the best practices and latest researches.
HIPAA & GDPR Compliance
We can help you to deal with the high-risk personal data by adopting the HIPAA or GDPR compliance standards and developing the HL7-backed system. We implement the latest technologies and frameworks to address your security challenges.
Security-First Design
With more than 5 years of experience, we provide a wide range of security services. Our engineers and QA team reviews your systems' compliance and report on any issue that can affect your business. Regression testing, vulnerability scanning, and personal improvement consulting is already a part of our cooperation.
Infrastructure From Scratch
Empeek's back-end expertise can help your company to build a comprehensive infrastructure from scratch without unnecessary expenditures. Delivering industry-standard protocols and custom software integrations, we make sure that every bit of your data is working in symphony with your business goals.
Healthcare IoT Expertise
Empeek gathers Ukraine's top IT talents to create a reliable technological environment for digital health solutions. We create healthcare IoT monitors, telemedicine apps, clinical data screening software, and home care platforms.
Compliance
To ensure any bit of personal data is protected well, we build HIPAA and GDPR compliant healthcare IoT solutions. Our team also can re-engineer your current system to become a HIPAA covered entity one step at a time. Platforms we build support a wide variety of custom message formats, such as EDI, XML, and HL7.
Technology
We love .NET technology as it's a simple but robust system with cross-platform extensions and rapid development. It's one of the best ways to build an IoT infrastructure, remote patient monitoring system, or custom IoT extension without additional costs.
Community
Over the 5 years, we developed our customers and partners network around the world. From Israel and Sweden to North America and Australia – every Empeek project is backed by customer success.