Healthcare businesses that follow trends and disrupting technologies aren't surprised by terminology like 'digitization', 'digitalization', and 'digital transformation in healthcare'. It doesn't mean, however, that they use it right to inform the public about the implementation of novelties or strategic changes. Since operating with not-exactly-correct terminology might have consequences when you hire a development team, Empeek decided to clear the doubts and define these terms as they're used in the healthcare industry. What's more, we'll dive into why you should care about digitization and digitalization of healthcare, how these processes may benefit medical practice, and what steps to consider when transforming the existing care delivery and operational processes.
Digitization and digitalization of healthcare: How two-letter difference changes it all
While these two terms are sometimes used interchangeably, they don't mean the same thing. Let's explain each in the medical context.
What is digitization?
In a broader sense, digitization implies the conversion of information kept on physical carriers into digital data that allows automation of manual and paper-based processes, contributing to healthcare process improvement. And here we need to observe two essential parts of the process.
Creation of a digital version of any information stored on an analog medium. In healthcare, it means converting/representing anything non-digital into a digital format that can be used for further processing by digital tools. The prime example of the digitization of healthcare industry would be entering the lab results into an electronic medical record instead of writing them down in paper one. It also helps to enhance benchmarking in healthcare.
Using digital data extracted from physical carriers to automate processes. Printed X-ray films can't be used by the software that interprets the result. For this, you need to scan them first and upload to allow automatic interpretation without human intervention. From this perspective, digitizing means automating the processes.
What is digitalization?
Digitalization means turning interactions, communications, business functions or models into more digital ones, and adopting technologies across human activities. Sometimes it may be an introduction of digital components into existing ecosystems, while other times — the creation of a digital version workspace and workplace.
An example.
Hospitals usually deal with in-patient visits and consultations. However, the introduction of technologies allows telemedicine to provide healthcare services to a patient without the latter going to the hospital.
Now the difference is clear: digitization means converting the data into digital format, while digitalization means the usage of digital tools and data across the systems to allow the provision of services in the digital realm. It's also important to remember that digitalization isn't possible without digitization. Both processes, however, lead to digital transformation.
What is digital transformation in healthcare?
Digital process automation denotes an organization-wide adoption of digitization and digitalization aimed at leveraging the quality of processes according to the chosen digital transformation strategy. While digitalization is the creation of digital environments that enable providing services digitally, digital transformation is always about doing so to streamline the ongoing processes, to manage and deliver them more efficiently. Let's see why healthcare providers should already plan their digital transformation process.
What are the benefits of digital transformation in healthcare?
From making more accessible care to faster and more accurate identification of diseases — there are numerous ways how digitalization of medical industry changes the provision of services, research processes, and management for the better. The first and foremost digitization process the healthcare facilities need to establish is the patient check-in automated process. It helps to optimize administrative tasks and eliminate the number of patient no-shows, giving them more opportunities to manage visits. Check five major directions of what will be improved as a result of digital transformation.
Increase of Operational Efficiency of Healthcare Providers
Adoption of electronic devices and software across the whole organization leads to having more resources to monitor, treat, and manage the operational processes. Improving workflows increases customer satisfaction rate, which also increases their loyalty. Another case illustrates how implementation of a digital dashboard can decrease the length of stay (LOS) by 34-44%, which also streamlined the patient's flow. There's also a case of integration of electronic health records (EHR) with Apple's iHealth platform that benefits the doctors with collecting more data about their patients.
Patient-centered Approach
Since many technologies require the user's input, this makes the user co-producer of the services and the consumer, thus increasing the involvement level. Telehealth solutions, EMRs, smart wearables, software that presupposes patient's feedback, and many other tools decrease the level of distrust to the medical industry writ large and make both patients and providers concentrate on the quality of service provision rather than their own interest and bureaucracy. Emergency room emr software helps to save time on paperwork in several times.
Improvement of Managerial Tasks
Enhanced data sharing and vast analytic capabilities allow healthcare providers to manage both facilities, patient stay, and data collection and processing. It will also increase the value of the healthcare provider to potential investors, since the adoption of analytical tools will enable faster and more accurate audits, which results can be used for building growth strategies.
Enhanced Workforce Practices
AI-based data processing platforms allow medical administrators to have error-free classification and structuring done in seconds. This is important for the practices that want to enhance billing processes and avoid human-related mistakes with coding, classification, or data input. Intelligent automation in healthcare will help the staff to focus on patients, and not the data.
Socio-Economic Benefits
Digitalization of medicine also has a profound impact on the society and economy. Data collection and its analysis provide insights to the lawmakers that shape the course of the national and global healthcare industry. Let's exemplify it.
Covid-19 pandemic showed that adoption and validation of telemedicine on the global scale can reduce the operational burden within hospitals while still providing the necessary consultation to the population regardless of distance. The collection of data from various sources contributes to regulation of opioid prescription and researching alternatives of pain management to mitigate the consequences of the opioid crisis. It also showed the healthcare system vulnerability when it comes to drug prescription.
There are plenty of local and global benefits of digital transformation. Our next chapter reviews how to make your business reap them.
6 Steps of Digital Transformation in Healthcare: Provider's Ultimate Checklist
No successful transformation is possible without a working strategy, which formation is based on three things:
Prior research of the IT market
Assessment of organizational needs
Setting of achievable goals.
Experienced developers can recommend what would work better for the solution under consideration. For the medical businesses, it's beneficial as they will get the product that fulfills the need of the particular environment. For startups and tech vendors, they will undertake the whole development process based on the industry's best practices.
In either case, they can audit the existing environment for the quality of operational processes and assess whether the business needs a from-scratch development or it makes more sense to use/improve the legacy system. Defining the goals, however, will only depend on how you envision the future of your business or product. Learn more about the intelligent transformation in healthcare.
Empeek developers know from their experience that having a digital transformation strategy is important to assure the project's feasibility and integration. So here are the steps of digital transformation in healthcare you should consider when coming up with yours.
Step 1: Conduct the Baseline Research
Target business may already have some of the digital software for healthcare implemented into the system — or have none at all. Whatever the situation is, you need to list the technologies in use, operational processes that are currently wired into the legacy system, tools that help treat patients, and software that is deployed in the facility. It's important to look at them through the prism of IT, clinical, and facilities prism and identify what causes burden, needs to be fixed, or should be removed at all.
Step 2: Start Needs Assessment
Following the same three-way perspective, you need to identify the needs of medical business, judging from the approximate budget, a priority of implementation, and possible connectivity with the current systems. And it's better to do it by having some numbers and metrics to operate.
The design team needs to assess the performance of every department (IT team, clinical staff, facility and administrators) and set KPIs, interview patients following HCAHPS survey guidelines, and analyze which technologies, once adopted, would set the organization apart from competition. For example, if the hospital deals with the treatment of bedridden patients, it would make more sense to invest in medical IoT and connected devices such as bed monitoring systems and individual sensor measurement devices.
Step 3: Choose a Tech Partner
This will define a lot: from development cost to the quality and, as a result, reaching the targeted goals. Some vendors specialize in medical billing software, others provide holistic healthcare development and integration. You may have an in-house team of developers or consider outsourcing. How to choose the best partner?
Study their expertise
Read their reviews on independent platforms
Consider their case studies
Ask questions about how they ensure data security and how their creation complies with the healthcare standards (HIPAA, GDPR, etc)
Clearly communicate your business needs and ask for expert advice
Compare the options you've found and the offers against your needs and budget
Step 4: Build Out the Technology and Process Roadmap
Process mapping and testing will allow you to come up with the 'skeleton' of the technology that would support the whole system. It will also enlighten you about whether the targeted processes will be influenced along the way and how. The integrated delivery methodology is the approach to take because no isolated approach won't contribute to the global interoperability direction that's already taking place.
Step 5: Execute and Deliver
One of the toughest parts of adopting new tech is its integration with the existing legacy system to ensure the smooth performance of both. It particularly concerns signal processing, WiFi network connection, real-time locating systems (RTLS), and other data transmitting systems. A critical point to remember is that any implementation mishaps can affect other downstream systems, so frequent testing and performance analysis with KPIs in mind are necessary.
Step 6: Ensure ongoing support and tech service
Implementation of tech solutions is only halfway — you need to maintain its impeccable performance at all times for them to add value. Many tech vendors offer post-development support and service options to assure seamless performance and timely troubleshooting.
That's a lot of work, you might think, and you would be right. Naturally, you'd want to know in advance how much such healthcare digital transformation would cost your particular business. Here's what you need to know.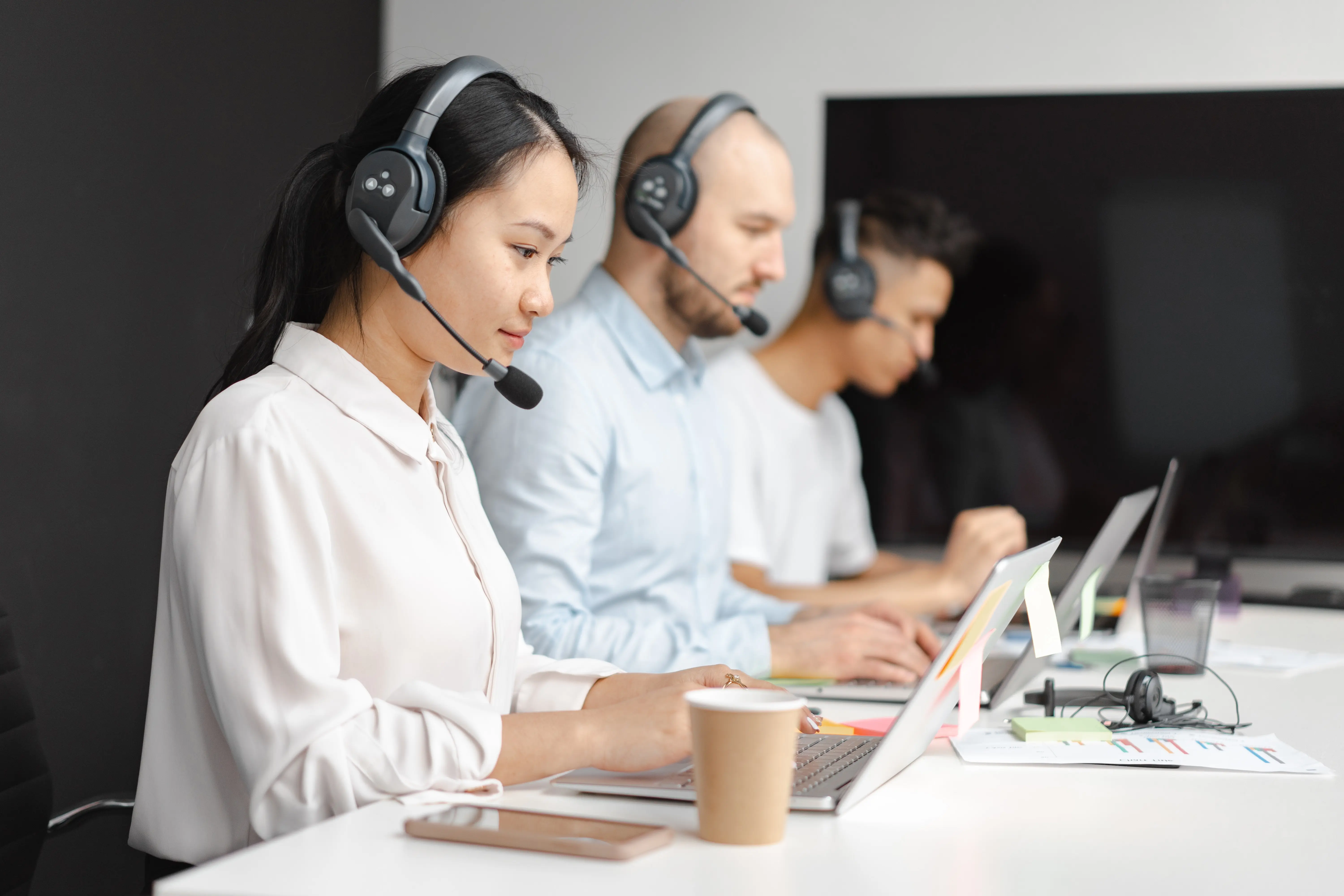 How to estimate the price for digitalization of medical business?
No reputable tech vendor can give you an estimate without studying a particular case and desired outcomes first. So here we've collected the list of what will affect the price:
Vendor expertise
Scope of work
Scale of new technology adoption
Technologies used during development (including third-party solutions)
Technical features of solutions under development
Existing ecosystem/legacy system
Integration of new solutions with other systems
Interoperability option
Safety features and standards compliance certification cost
This is the basic checklist that will help you make an informative decision. Of course, you can add your points based on your particular case. Here you can chat with our representatives about your case and get an estimate of digital transformation cost for your business.
Consider Our Company Your Trusted Partner
If you decided to implement novel digital medical software in the medical practice or need a tech partner to take care of the solution development process, the Empeek team is ready to put its expertise and knowledge into work so your business can thrive, remain competitive, and generate more revenue by offering top-notch solutions to your patients. Here's what we develop:
We know that every business is unique, and so are its needs. We count in the peculiarities of the business environment we develop for and create solutions following a customized approach. What's more important, we build with strategy in mind, so you can integrate it into your network or allow integration of other components.
Final Thoughts
Digital transformation in healthcare leads to the increase of provider's operational efficiency, use of devices that improve the treatment quality, shift to patient-first care approach, improvement of managerial workflow, which together propels better socio-economic outcomes writ large. However, it's only possible with the deployment of high-quality solutions that allow conscious interoperability, protect data safety, and put quality first.
The Empeek team operates with these features wired in every project we're involved in. Contact us today to learn how your practice and clients will benefit from IT innovations, and how we can support healthcare transformation one solution at a time.