Overview
The project is an artists-driven software suite of desktop, web, and mobile apps all synced. It allows watermark photos in bulk and export them or share them on social media. By eliminating routine work, the platform benefits amateurs and professional photographers with more time to create.

Challenge
The customer came to us with a legacy desktop application, which was hard to scale and support. Moreover, it didn't have a watermark collection and was able to work with single pictures only, not to mention GIF supporting or cloud sync. Working on a generic PC interface was the only possible way, and we came to change it.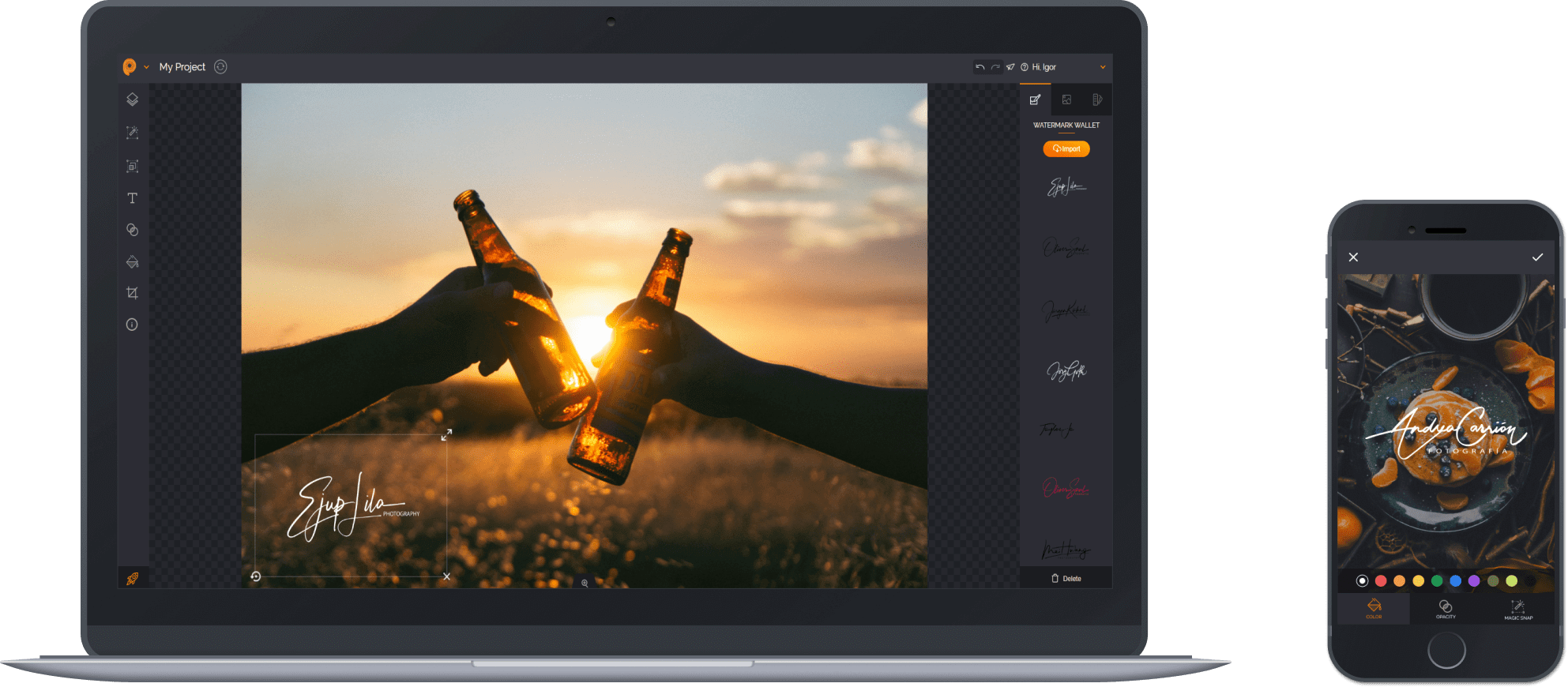 Solution
First of all, Empeek picked up a proper tech stack, so the platform became a responsive and customer-driven solution. Besides strong React & React Native code, we accurately renewed web interface with a cutting-edge Electron framework.
As a result, you don't need to launch hard graphic editors to watermark a few photos. The app does it better and faster. Users get more creative space with a personal watermarks wallet and a portfolio gallery. Due to snap-to-edge technology and bulk watermarking feature, anyone can watermark a bunch of photos with just a few clicks.
The application also grants instant access to a Dropbox or Google Drive cloud due to smooth integration. New applications became fully synchronized, with offline mode feature and instantly social media sharing.