Has your grandma ever said you should become a doctor or marry him because healthcare is where money is? You can still make a buck if you miss the boat to enter a medical college.
Starting a medical billing and coding business offers an opportunity to capitalize on the financial aspects of healthcare. As patients face the complexity of paying their bills and healthcare institutions, navigate regulations like HIPAA, the need for skilled professionals to handle medical billing and coding becomes evident.
People usually want to simplify everything happening in their lives, so the need for a medical billing business arises. Of course, they want to organize medical bills. Medical billing companies make the process of paying for medical services easier. They work as a waypoint between doctor, patient, and an insurance company. According to Grand View Research, Medical billing is a profitable industry for investment. In 2020 the value of the global medical billing outsourcing market size was USD 10.2 billion. Moreover, from 2021 to 2028 it's expected to increase in 12.66% at a compound annual growth rate.
The thought of being your own boss can be inspiring, and there's a great market demand for medical billing services. You may ask yourself: "How do I start my own medical billing business?". As in any deal, there are pitfalls and stepping stones to consider when starting a medical billing company. In this article, we will shed light on what is the medical billing audit checklist, the difference between medical billing and coding, and tips on how to start your own medical billing and coding company.
What is a Medical Billing Business?
Before going to the very tips on how to start a medical billing and coding company, let's get acquainted with the notions of medical billing and coding.
Medical coding reminds of translation. Clinical coder is a person responsible for analysing clinical guidelines and applying standard codes to a client's symptoms with the help of a medical coding service. The coder takes a medical report from the doctor, which usually includes a patient's symptoms, the doctor's diagnosis, procedures the patient underwent, any prescriptions, and turns that into a set of numeric or alphanumeric codes. For every injury, diagnosis, and medical procedure, there is a corresponding code and these codes make up a crucial part of the medical claim.
There are piles of codes for symptoms, diagnoses, medical procedures, and let's have a look at a working example of medical coding in real life.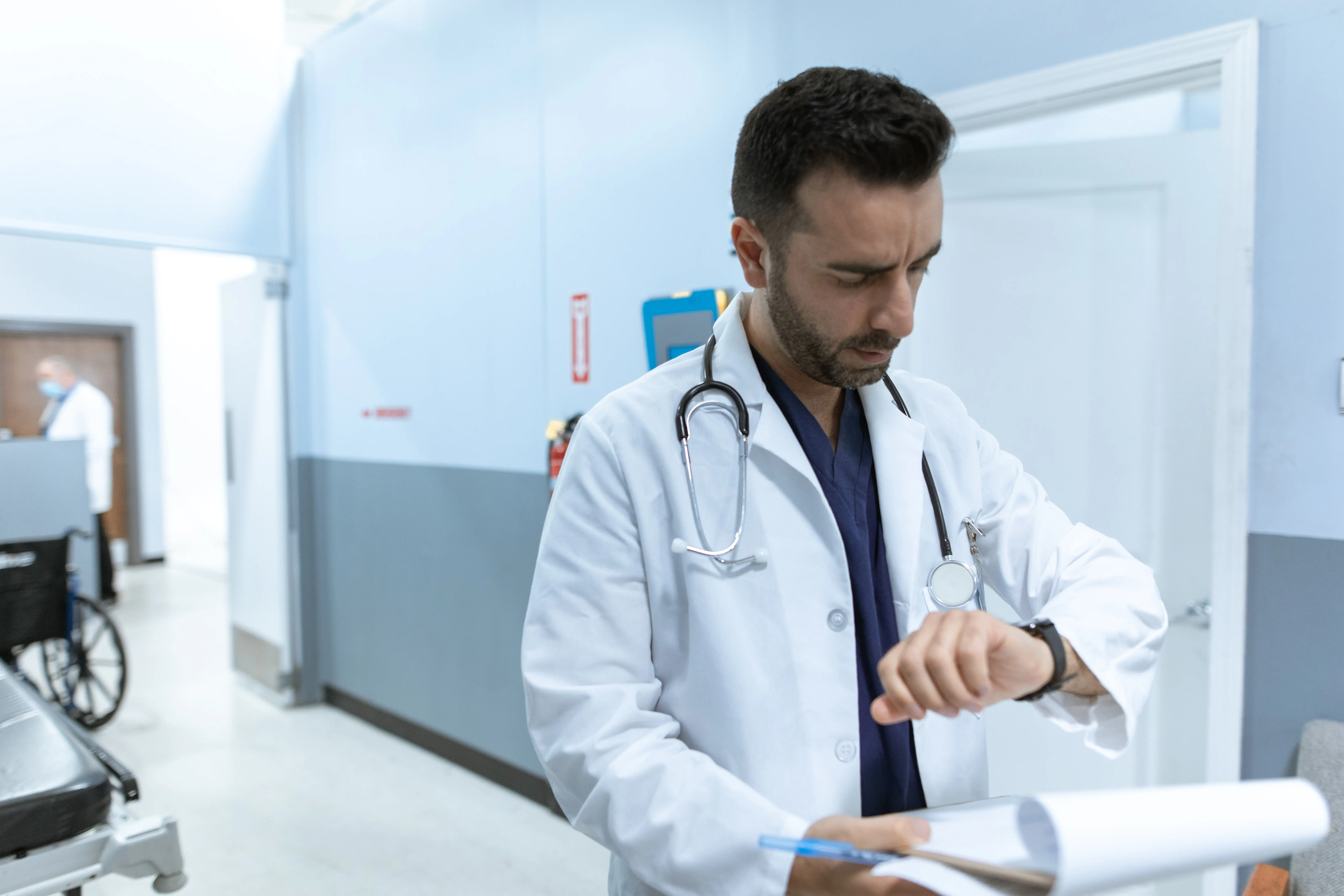 A patient walks into a doctor's office with a shortness of breath, muscle pain, sore throat and a headache. A nurse asks the patient the symptoms and performs an initial check. Later on, the doctor examines the patient, diagnoses the flu and prescribes medications. Every part of the patient's visit is recorded by the doctor of someone in the clinic. Medical coder translates all the relevant information into numeric and alphanumeric codes, which will be used in the medical billing process.
Now, let's figure out what the medical billing process involves.
Medical billing is a pretty simple process. Medical coder provides information to the medical biller. Medical biller, in turn, makes a bill for the insurance company, called a claim.
Let's rewind the example used above to get a better understanding about medical billing. The same patient has shortness of breath, muscle pain, sore throat and a headache. He calls the doctor to make an appointment and here the medical billing process begins. The medical biller looks at the codes, showing what kind of visit it is, the symptoms, the diagnosis, doctor's prescriptions, and creates the claim, which goes to the insurance company. Learn more about medical claims processing here. The insurance company, in turn, evaluates the claim and returns the cost. Later on, the biller evaluates returned costs and figures out how much the patient owes to pay.
If the patient is reluctant to pay pay the hospital bill some reason, the medical biller may hire a collections agency to make sure the services of the healthcare provider are fully compensated.
Therefore, the medical biller acts like a point where doctors, patients and insurance companies meet. Of course, a medical biller has a lot of other responsibilities, but the main and the most important is to ensure that the healthcare provider is properly billed.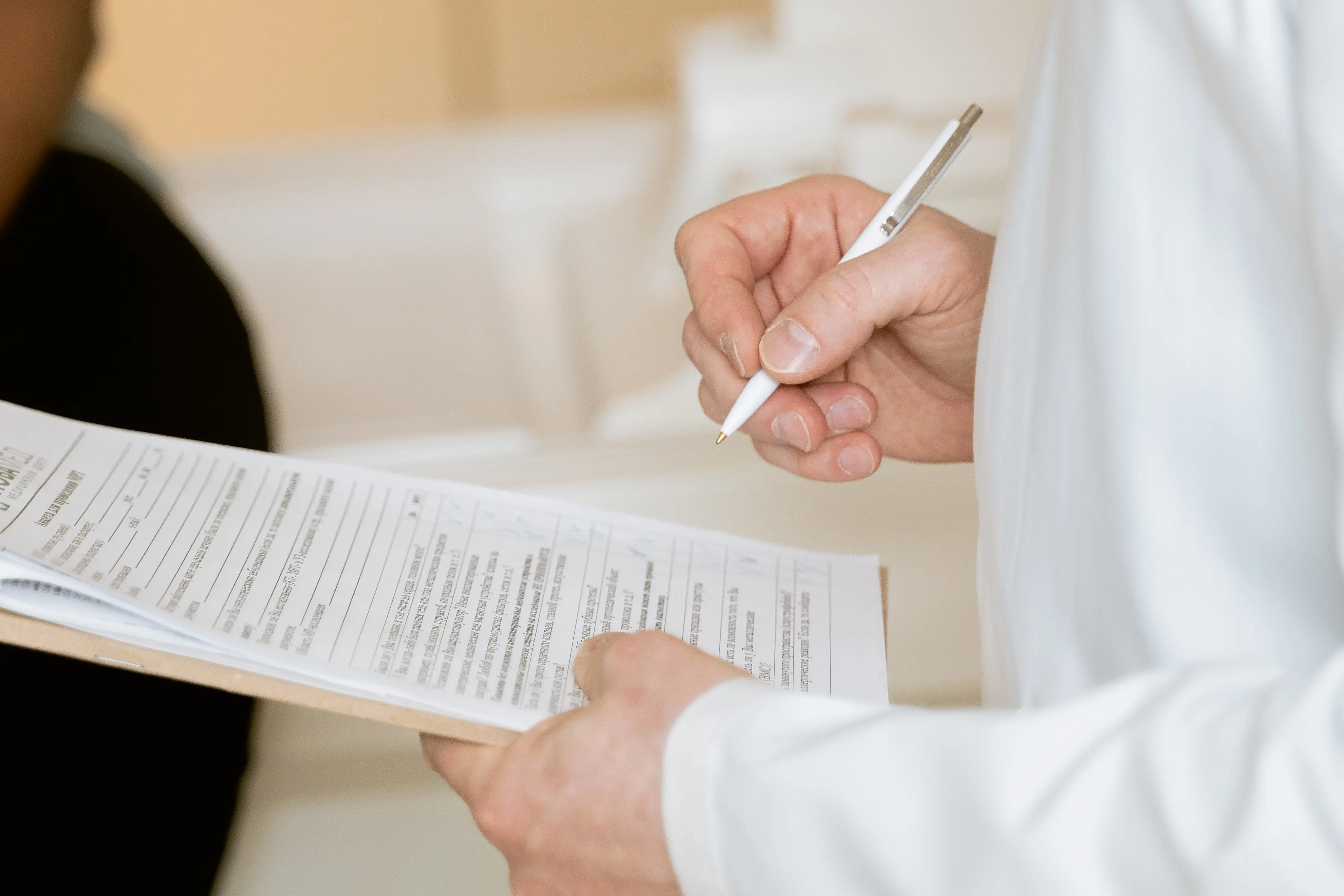 How to Start a Medical Billing Company
After we have discussed the difference between medical billing and coding notions, let's consider the main points when starting your own medical billing company.
Begin with Choosing a Medical Billing Software
Managing your billing can either be conducted in paper or an electronic way. Since technologies are changing rapidly, we suggest opting for a modern electronic-based billing software. There is a vast variety of software to choose from, but pay attention to core features such as: intuitive interface, compatibility and integrations with back-end, built-in communication system, mobile options, and pricing. If there is no solution that fully satisfies your needs, develop CRM software for healthcare industry.
Procure a Licence
No matter how small you are going to start out, you need a business license to start a medical billing company. It's the best way to avoid fines, fees, and regulatory challenges. Conduct thorough research about the business regulations in your state before applying for a license.
Utilize the Best Professional Services
Medical billing software has a lot of processes involved that don't deal with the billing itself. For example, an accounting service can help you choose your business structure, manage your company's books, and handle your taxes. Consequently, you should partner with trusted professionals or reputable companies that offer these services—preferably with experience in the medical billing industry. It would help if you also considered forming relationships with collections agencies.
Join Beneficial Associations
When you have limited access to information and lack the support, established associations and organizations can help. They provide sound guidance and the access to necessary resources. Some of the top associations are: Healthcare Billing & Management Association (HBMA), American Medical Billing Association (AMBA), and American Association of Professional Coders (AAPC).
Market
Prepare your client onboarding process
Make sure the client onboarding process works spotlessly. Print out contract templates with terms and conditions, party responsibilities, and termination provisions. You'll also need forms to collect essential practice information from new clients. Ask the client additional questions during onboarding. For example: what is his background, whether he belongs to any association?
Learn about start-up costs
As it is with any business, start-ups require capital investment. Depending on the size of your company, you may need from $1,000' to $10,000 to kickstart the business. No matter what the size of a start-up is, some points are crucial. Medical billing software, computer equipment, business phone system, technical support, and CMS are common utilities each medical billing company needs.
Acquire medical billing credentials
If you already don't have medical billing credentialing, take some training courses. You'll need to have in-depth medical billing knowledge to become a professional medical biller. This is very important, as medical professionals will trust you with the process of managing their revenue.
Partner with a clearinghouse
Even when you're comfortable with the billing software you've purchased, you will still need the help of a clearinghouse to complete billing work. A clearinghouse is a 3rd-party company that acts as the intermediary between the medical biller and insurance company. Before launching a medical billing company, be sure to interview a handful of companies to pick up the one you'll be the most comfortable working with.
Build a Professional Network
Once you've already entered the medical billing industry, it's high time to grow your network. You can either join Linked in groups to interact with other medical billing specialists or join professional organisations such as AMBA, AHIMA, and HFMA.
These points also work when you think about how to start a medical coding company.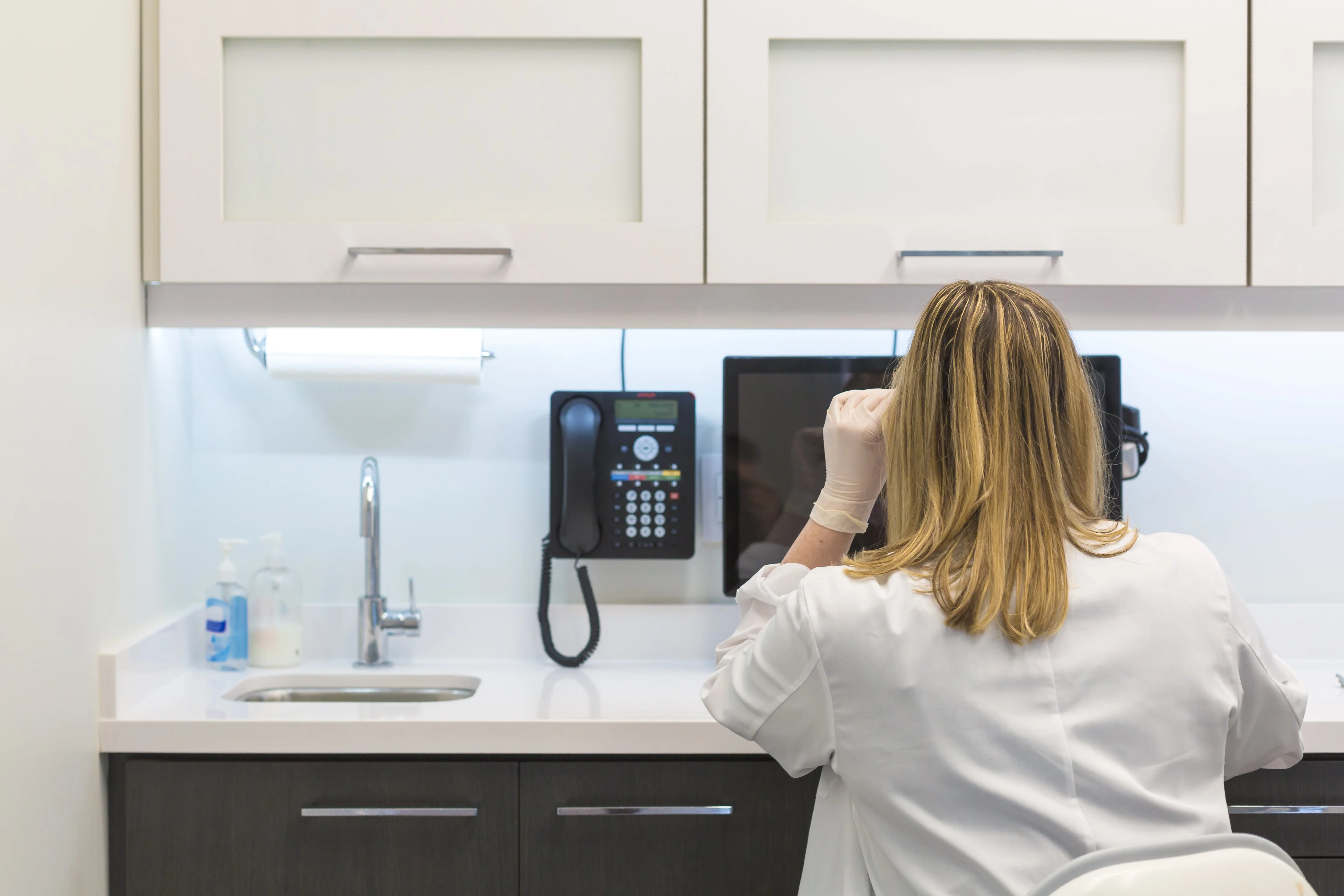 How to start your own medical billing and coding company at home
For many people, the main attraction of launching a medical billing company is the comfort of working from the comfort of their home. The main advantage is that clients will hardly ever visit your office, a home in our case. However, launching medical billing software for home-based business is pretty much the same as operating from commercial premises, you'll need a private working space, ideally a separate room, where all the papers will be organized and you'll be sure the privacy is undisputed. If there's no possibility to organize a separate room, place your equipment in a calm and the least visible corner. Unluckily, common medical billing mistakes also happen.
Another step of what is needed to start a medical billing company from home is to consult a Certified Public Accountant, the Consumer Protection Agency, and a lawyer. Starting your own medical billing company, a qualified accountant will save you a lot of money down the road, especially when it comes to filing tax returns and scams prevention. The medical devices outsourcing development price is also an important factor.
Although the process of starting a traditional medical billing and coding company and medical business from home is alike, home-based one requires a lot less investment to get off the ground. Since your home is your office, you can skip standard office processes. However, you'll still need a clearinghouse service, a computer with good internet connection, medical billing software, and devices such as a phone, printer and fax machine.
What Are the Costs Involved in Starting a Medical Billing Business?
Empeek has worked with numerous entrepreneurs, and we can state that starting a business is always tied to some level of risk. However, proper research and cost analysis will help to mitigate possible roadblocks. The starting costs for a medical billing company range from $2,000 to $10,000. This includes acquiring necessary computer equipment, medical billing software, and other operational essentials. Here is a checklist you may use while planning your business venture.
Now, it's time to find out how much it costs to start a medical billing company. Let's discuss it step by step.
Business Registration and Licensing
First, you must register your business and get all the necessary licenses and permits.
The next step is establishing medical billing software and technology infrastructure. Costs for software licenses, subscriptions, and hardware, depend on the complexity of the software and the size of your business.
Office Space and Equipment
Establish office space and purchase essential equipment like computers, printers, and furniture. Costs for office space can vary significantly depending on location and size.
Marketing and Advertising
Promote your medical billing business through marketing and advertising campaigns. Costs for marketing activities can vary widely depending on the strategies employed. You may consult relevant consultants or agencies to understand future marketing expenses. They can explain the cost of a specific marketing channel and recommend the most effective path to market your business.
Continued Education and Credentialing
The medical industry is tied to continuous improvement, so no wonder new regulations and updates appear often. So ensure your business plan includes the cost of possible legal consultations, certification expenses, etc.
How to Market Medical Billing Business?
An optimal business model and effective client acquisition strategies are paramount when starting a medical billing business venture. So before putting efforts into it, make sure you are all aware of possible revenue generation approaches and can take the most out of this business activity. Here we explore well-known business models and innovative methods to attract clients in the medical billing industry.
Business Model
When discussing business models, we refer to all the actions a business undertakes to generate income. The primary revenue for most companies comes from selling products or services to customers. However, there are numerous alternatives to generate income beyond traditional sales.
Set a fixed monthly or annual fee for your medical billing services. This provides predictability for your clients and allows you to establish a consistent revenue stream.
Provide different tiers of subscription plans based on the level of services offered. Clients pay a recurring fee for access to your medical billing expertise and software solutions.
Offer additional value-added services alongside medical billing, such as revenue cycle management, coding audits, or consulting. These services can be priced separately, allowing you to diversify your revenue streams.
Remember that the chosen model may impact how you promote your business. Ideally, having a few channels for marketing and lead-generation activities is worth it. You may start with one and develop the next channels once you mastered the first one. So, how to get clients for the medical billing business? Here are the possible options:
Collaborate with healthcare providers or organizations as an outsourced billing partner. Negotiate a fee structure based on the volume and complexity of their billing needs.
Attend healthcare industry conferences, trade shows, and local networking events to establish connections with healthcare professionals. Seek referrals from satisfied clients and build partnerships with complementary businesses like medical coding services or practice management software providers.
To reach your target audience, utilize online advertising platforms like Google Ads or social media ads. Create compelling ad campaigns highlighting your services' benefits and driving traffic to your website or landing pages.
Consider Our Company Your Trusted Partner
Understanding how to start a medical billing company without reliable support might be a challenge. You might have a lot of questions on how to open a medical billing and coding business. Empeek team has vast experience in medical software development and offers consulting services as well. Here you can find the cases where our company illustrates design, development and consulting competency.
If you lack certain expertise and want to start a medical billing service, it's a challenge without a trusted partner. Empeek has dealt with mHealth software development a lot and can support you throughout the process of starting a medical billing company.
In case you're shortlisting future partners now, learn more about the services we provide. As a tech company with a strong focus on healthcare we know how to open a medical billing company that can conquer the market.
Final Thoughts
The idea of being your own boss can come to life after finding the right niche. As the demand for medical billing and coding companies is on the rise, consider starting one. Follow the instructions of 10 steps on how to start your own medical billing and coding company to bear the fruits of your business. Still, starting a medical billing business requires capital investment, time, and effort. If you decide to turn to the experts, find out how to choose a development company to start a successful medical billing business in our guide.
Want to learn more how to start your own successful medical billing business or develop a custom software to ensure spotless billing and coding processes? Reach us out for a talk.