Outsourcing medical coding and billing processes allows healthcare providers to focus on their initial goal – the treatment. Medical billing software increases the organization's revenue and reduces the cost of patient payment management. Since the medical billing company handles most of the paperwork, healthcare providers are relieved of the routine work associated with various patient data.
The trick is to select the right medical billing development company for your particular service. There's a great variety of software providers all over the world, but how to choose the right medical billing development team? How to evaluate their services? What qualifications should they have to build a proper software?
Find answers to the most frequently asked questions about how to select a medical billing software provider in this article.
What is medical billing software?
Timely payments are the fuel that makes any business running. Medical services are no exception. Its billing process is a multi-step journey including numerous players and regulations. Here medical billing software gives a helping hand.
Medical billing software is an app that automates almost every aspect of the medical billing workflow. It is used to optimize income, increase reimbursement rates, and enhance the general patient experience.
The core features are: scheduling and managing appointments, patient pre-registration, electronic claim management, coding support, payment reminders, and BI and reporting among many others.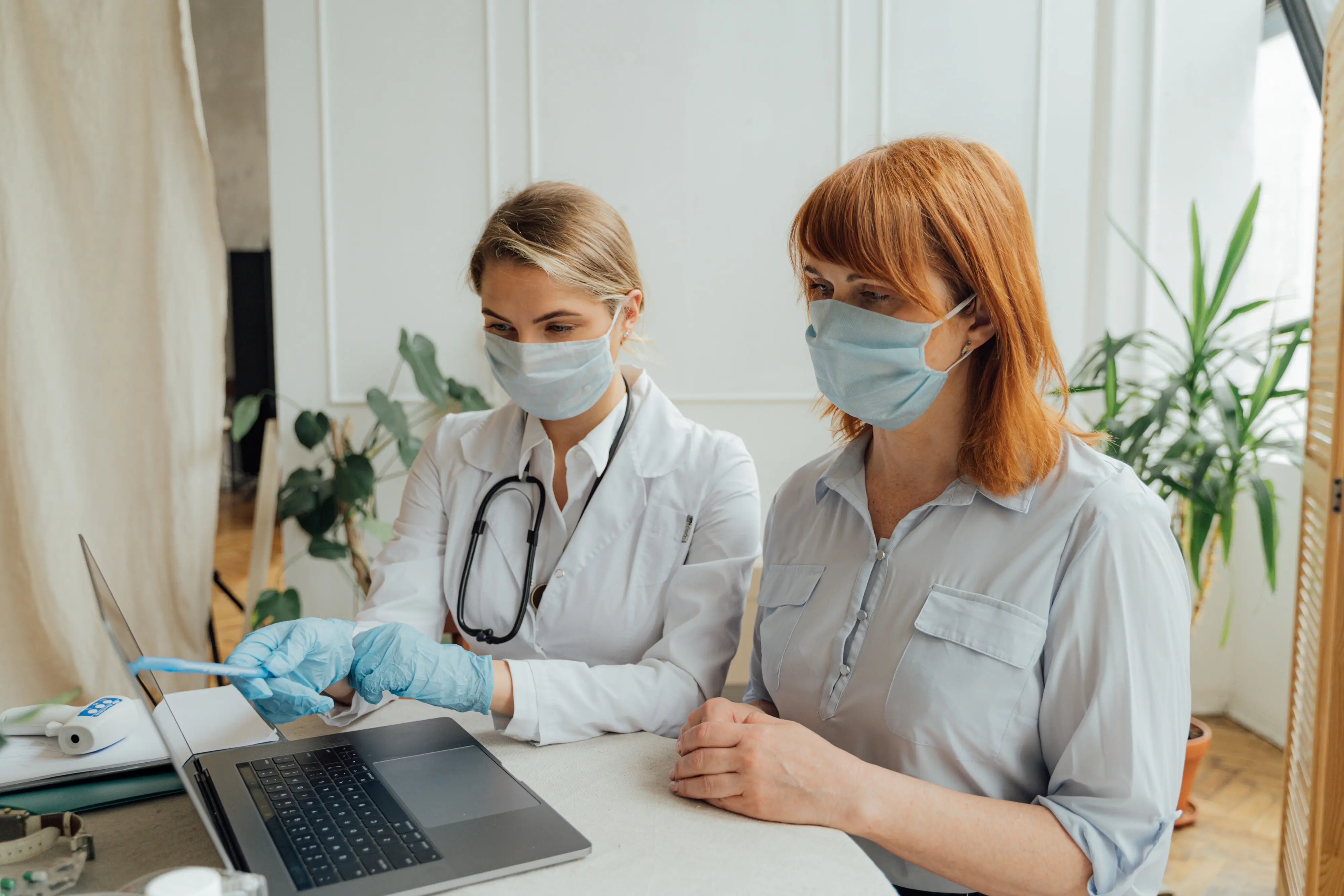 How to choose a medical billing software provider
Each medical facility has different processes, and choosing a medical billing software provider should correspond to their needs. But how to choose a medical billing development company and which factors to consider? Here are several most common tips to follow:
Check previous experience
Don't forget to figure out whether a company has relevant experience. What is their core competency? Were their clients satisfied with the services they received? Try to search for companies that have been in the market for a long time.
ICD-10 Proficiency
Make sure the company is familiar with the International Classification of Diseases code. It is the key to error-free coding since accurately coded invoices prevent claims denial.
Make sure the company is HIPAA compliant
Find the company members number
The number of employees matters if a company deals with large-scale projects of various specializations. With more specialists on board, it's easier to deal with the sudden increase in billing during off-peak hours.
Research Reviews
Not all the positive reviews you see on the service provider's page are real. Some companies may spin reviews to sound more positive. Whether you feel the need for healthcare CRM software services or any other type of digital health product, research reviews properly to make sure they represent real working experience.
What Questions to Ask While Choosing an Outsourcing Medical Billing Development Team
A ready-to-go medical billing software may completely satisfy the organization's needs. However, there's no one-size-fits-all solution, and depending on your requirements, it might be more rational to build a custom system from scratch.
After you have shortlisted several providers and hesitate which one to go with, the following questions to ask a medical billing development company may help you to decide which one will satisfy your demands.
What is the size of practice it is designed for?
Usually, practices with a high patient volume need one type of medical billing software program, whereas those with just a few need another. Ask your potential provider whether the product is designed for a practice like yours.
Is it updated regularly?
Healthcare requirements and regulations are constantly changing. Thus, ensure that the application you want to opt for is regularly updated.
What is Rejected Claims Handling process?
65% of medical claims are never reviewed, causing significant revenue losses to the medical billing industry every year. Choosing a medical billing software provider, make sure you ask how they handly rejected claims.
What is the support level?
Support service might not be included in medical billing software; however, it shouldn't be underestimated. Some software providers offer 24/7 support to guarantee that the issues are resolved right away, whereas others are available during specific working hours. Find a provider that offers all levels of support: phone, email, and online chats.
Is it compatible with your EHR system?
If your company already works with an EHR/EMR system, ask your EHR provider whether they offer medical billing services. It's the best way to get smooth integration. In another way, ensure that the software you chose is compatible with your hardware.
Consider Our Company Your Trusted Partner
Choosing a medical billing software provider requires a thorough analysis of the result you expect to achieve. Whether it's medical billing software for a small clinic, large-scale organization, or even a custom system built from scratch, it's challenging to keep all the points in a loop without a trusted partner.
Apart from medical software development outsourcing services, Empeek provides consulting as well. In case you're shortlisting future partners now, pay attention to the real professionals in the medical billing software. We have experience dealing with features as file encryption, secure data sharing, cloud integration, and financial data analysis, among many others. As a tech company with a strong focus on healthcare, we know how to choose medical billing software provider and develop a custom billing system from scratch.
Final Thoughts
Medical billing software solutions speed up the billing process, as well as improve accuracy and revenue management. When one medical institution can fully meet its needs, another may require a unique solution or additional features to replace paperwork. Be meticulous when choosing a medical billing software company. Don't forget to ask the most common questions to be sure you made the right decision.