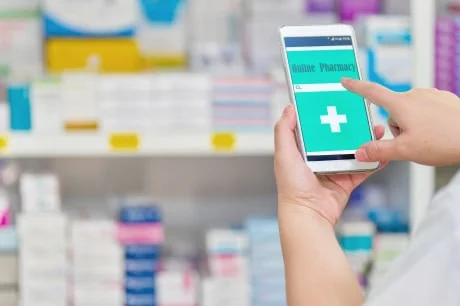 Our top IT talents and 5+ years of experience enhance the quality of patient care and help executives to make data-driven decisions. Easily handle and improve patient care, diagnostics, and care coordination with custom HCRM software.
The custom healthcare CRM solution is a smart way to enhance your patient approach and streamline operations. Our team builds applications that automate and simplify patient engagement processes and help healthcare companies to overcome any challenge. We strengthen our clients with:
• Dedicated HCRM solution
• HIPAA & GDPR compliance
• Microservices development
• EHR/EMR integrations
• Predictive analysis modules
• Electronic health data recording
• Smooth cloud migration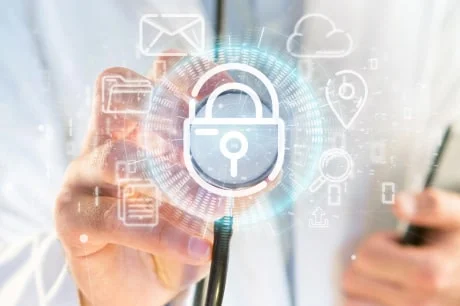 Why Does Any Business Need CRM?
Software That Works for You
Since hospital strategies focus on ambulatory services and physician practice acquisitions, legacy software for standalone entities is entirely outdated. As a seasoned HIT development company, we ensure that the system we develop for you will service all the patient types you need and keep up with your business goals.
Robust event logs, journaling, automated backups, and rapid data recovery – Empeek is a reliable healthcare software development partner with strong HIPAA & GDPR expertise. We also ensure that every bit of information in your HCRM is supported by XML, EDI, and HL7 data exchange standards.
A Smart Way to Manage Everything
We usually develop CRM software for the healthcare industry from scratch, but Empeek also offers legacy systems re-engineering. Nowadays, many hospitals and caregivers want to replace their aging customer relationship management systems with cost-efficient and robust tools. Healthcare professionals look for a way to manage the growing amounts of patient data that Excel sheets just unable to handle.
From a care provider representative to a large enterprise, we help insurance companies to improve their processes by developing cross-platform CRM solutions. Easily track your staff database, costs, policies and manage the conditions. A tailor-made system can help insurance brokers nurture new customers and let the agents get in touch with the right proposition in a timely fashion.
Better Management for Better Care Quality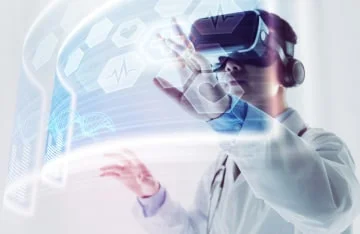 Digital Health Today
Technologies are constantly evolving and finding new ways to digitalize the healthcare industry. Although healthcare struggles with digital innovation, technology adoption becomes a key business driver for leading healthcare organizations. Since digital disruption is not new for various business domains, multiple applications can stump even a seasoned visionary.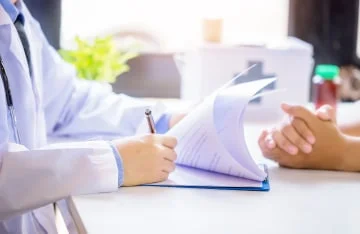 Routine & Guesswork
Patient experience and treatment quality is often hampered by the pen-and-paper way of work, making operations slow and expensive. On the other side, your patients and employees live in the XXI century and want instant access to everything they need. If your business doesn't provide a cross-platform IT solution, revenue decreasing is close at hand.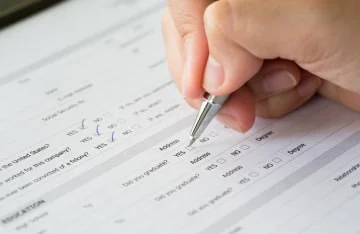 Enhancing Patients' Loyalty
Hospitals, clinics, home care providers, and other covered entities often focus on improving patient experience and retention. A hospital can do it by tracking any communication with the patient: calls, appointments, and website visits. Healthcare organizations can also ensure high-quality care delivery through intuitive feedback surveys.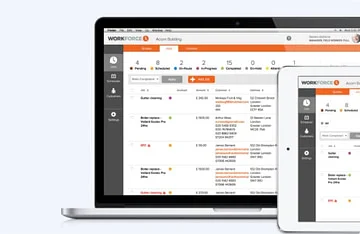 Tackling Your Data Smartly
Custom healthcare CRM software integrates with your legacy system and increases the scope of your data management. Every patient, employee, and appointment would quickly appear in the healthcare CRM automatically. You can see the EHR records of your patients, track your staff activities and improve outreach efforts.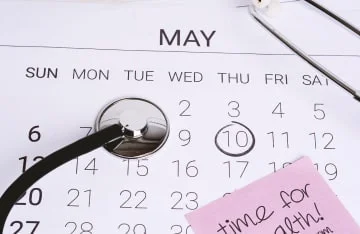 Your Workflow. Simplified
Healthcare CRM (HCRM) automatically notifies patients and physicians about appointment scheduling, medication reminders, rescheduling, etc. To ensure the custom healthcare CRM fits your business needs, we can tailor notification triggers to any type of user and event. As a Microsoft Certified folks, we also develop Microsoft Dynamics CRM for healthcare.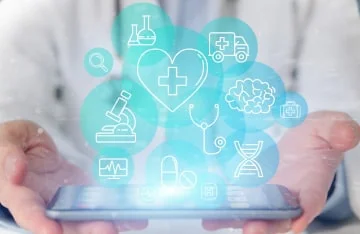 High-Quality Treatment and Beyond
We build healthcare CRM solutions that streamline clinical operations, maintain sensitive patient data, monitor the patient progress and make care more personal.
• Patient identification
• E-prescribing
• Outcome-focused software architecture
• Pre- and post-treatment activities tracking
• Alerts algorithm for disease management
• Direct mail/SMS marketing automation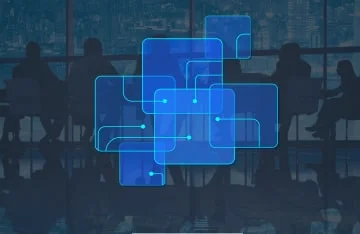 Smooth EHR Integration
To avoid data overlapping, we integrate healthcare CRM with your EHR system to help you turn patients' data into reliable marketing campaigns insight. Healthcare CRM treats patients as customers, enabling marketing specialists to see analytics on patient satisfaction and retention.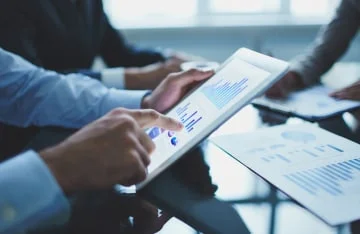 In-Depth Analysis
Since healthcare is all about patient experience and treatment quality, data analysis becomes your strategic imperative. Custom healthcare CRM can gather every significant digit on one screen, helping you see the big picture. Discover the new options: from marketing automation efficiency rates to region-based treatment insights.
- Project Manager, Delivery Startup
They came up with a good solution and were proactive with new features and how to use the platform.
- Project Manager, Delivery Startup
They came up with a good solution and were proactive with new features and how to use the platform.
Custom Development From Scratch
From prototyping to high-load IT infrastructure, we build healthcare CRM solutions for smooth facilities management and improved care quality. Supply chain, assets, equipment, accounting, and marketing – all your operations in one solution.
Third-Party Integration
We can easily integrate any custom application or service into your healthcare CRM. Whether it's a chatbot, calendar, project management tool, HIE, or EHR system – we perform complete integrations to ensure your processes work simply.
Re-Engineering Legacy Systems
Your processes may be hampered by the legacy customer relationship management software. We help healthcare companies to cut the costs by cloud-based services and split legacy software into microservices. Renovate your system safely and reduce unnecessary spending.
Healthcare IoT Expertise
Empeek gathers Ukraine's top IT talents into a technological community for outstanding digital health solutions development. We create healthcare IoT monitors, telemedicine apps, clinical data screening software, and home care platforms.
Compliance
To ensure every bit of personal data is appropriately protected, we build HIPAA and GDPR compliant healthcare IoT solutions. Our team can also re-engineer your current system to gradually become a HIPPA covered entity. Platforms we build support a variety of custom message formats, such as EDI, XML, and HL7.
Technology
We love .NET technology as it's a simple but robust system with cross-platform extensions and rapid development. It's also one of the best ways to build an IoT infrastructure, remote patient monitoring system, or custom IoT extension without additional costs.
Community
Over the 5 years, we developed our customers and partners network around the world. From Israel and Sweden to North America and Australia – every Empeek project is backed by customer success.
Summary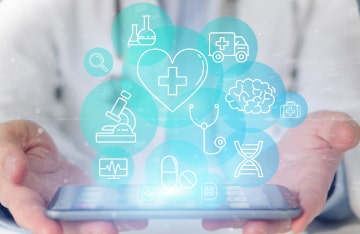 Service Type
Provider Name
Empeek
,
Horodotska St, 174
,
Ukraine
,
Lviv
-
79000
,
Area
Description
We gather top IT talents and 5+ years of healthcare CRM development expertise to enhance the quality of patient care and help executives to make data-driven decisions.