Overview
A real-time health monitoring system was designed to capture, analyze, and decode patients' vital signs and various psychological parameters. With app users ranging from hospitals and other medical care providers to trained athletes to simply health-conscious people, this IoT-based solution won the hearts of many users with its seamless user experience.
This real-time health monitoring system (case study) encompasses the app development, hardware, and software interconnections.
Challenge
Our team needed to create a real-time end-to-end solution for remote patient monitoring via wearable devices. The client sought a reliable, complex, and comfortable solution for his customers.
The company searched for a trustworthy partner among those firms which have appropriate experience in healthcare app development, especially in the real-time health monitoring system projects domain.
Our partner expected that the IoT-based real-time health monitoring system should do the following:
collect vital

patient

s' data;

remotely track their health status 24/7;

detect

structural

changes in physical conditions;

remind customers about medication intakes;

provide physicians practical insights on

patient

s' health tendencies.
The real-time health monitoring using wearable devices should provide accurate patient health status assessment, observe thousands of patients, be cheap, easy-to-carry, and compatible with necessary regulations (e.g., HIPAA, FDA).
Solution
The project consists of 5 sub-systems: wearable devices (patch or wristwatch), iOS and Android user mobile apps, hospital workstations, cloud API server, and the admin area.
PPG sensors are embedded in the wireless medical monitoring system to send patients' data. Custom wearable devices take samples hundreds of times per second and transmit the data to the cloud, the patient's app, and the hospital workstation in real-time.
Those gadgets look like miniature wristwatches. Patients can wear them and do their day-to-day job, study, and relax. Bluetooth Low Energy (BLE) technology, which can also be connected with GSM, enables users to carry those devices for months and even years without any recharge. Each device measures 13 vital signs wirelessly in real-time.
The solution also allows patients to view recorded data and provides valuable insights for doctors and caretakers.
According to doctors' recommendations, patients can set certain norms for specific health indicators. These app features enable monitoring whether a user's health state is within a standard or not.
Hourly, daily, and weekly reports are accessible for everyone: patients, doctors, and hospital staff. So they can establish effective communication with each other. Patients can also set alarm alerts and medication reminders with a few taps. They can accept or snooze them.
Users can invite other people to connect with them via this app or share their results using social media, messengers, and emails. Data can be adjusted for those who do fitness. They choose the special mode in their app for this reason. All data within a real-time patient monitoring system is stored at a separate and secure server on the cloud.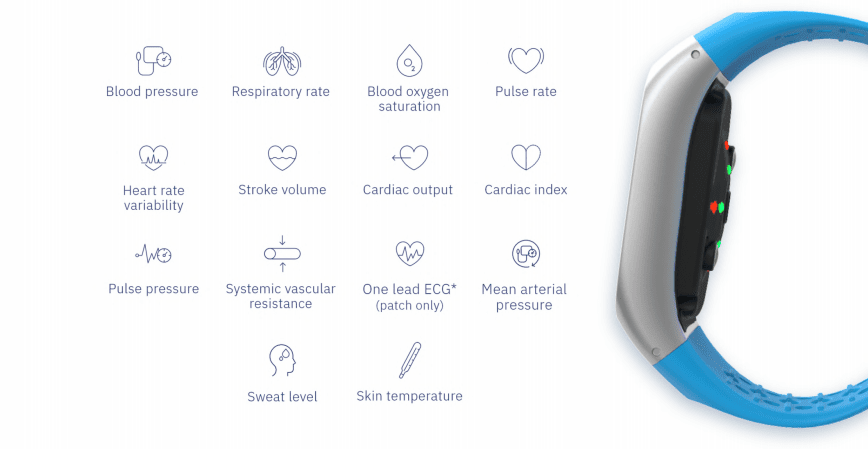 The system's scalability allows for monitoring an unlimited number of patients simultaneously. Therefore, it can be a perfect fit for small hospitals and large clinics alike. The whole system is HIPAA and GDPR compliant by design. On top of that, the project has received CE mark approval and FDA clearance.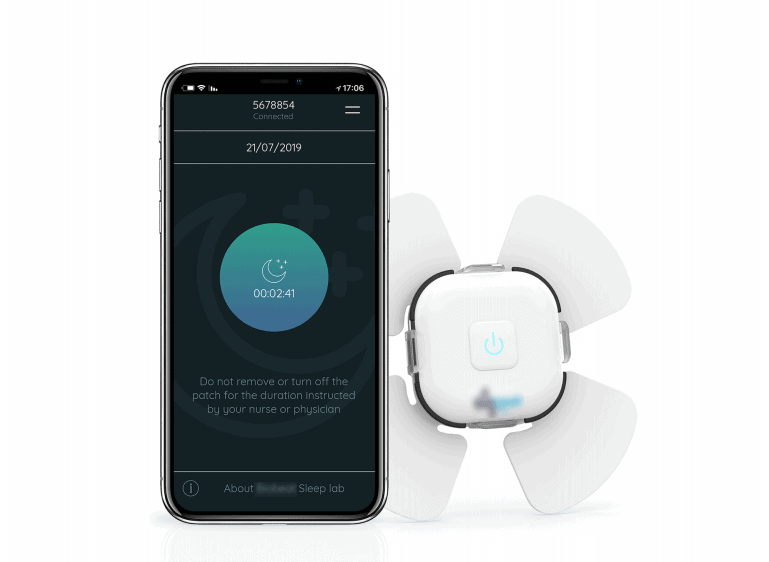 Limitations
The solution works only for those people who have smartphones and know how to operate them. A good broadband

network

is also required for monitoring wireless devices.

We don't know precisely if the RPM device sends reliable information or not. Users can take off their wireless devices for a while and give them to someone else.

Application of health

monitoring

equipment

at the hospital side can be costly. Hardware and software need appropriate connection, robustness, and interoperability.
Benefits
The main advantages of this solution based on the internet of things can be described as follows:
Vital physical state changes detection.

Patient

s embrace up-to-date information about their health

Efficient healthcare delivery.

Doctors can monitor

patient

s' health in real-time and provide timely solutions.

Comfortable for patients.

It's an easy-to-wear wristwatch

tracking

patients' physical state

Broadens doctors' capabilities.

Physicians can observe almost an unlimited number of

patient

s

Controls customers' state of health.

The app alerts customers about their medication intake or critical changes in their physical health

Saves time for medical specialists.

Instant access to vital

patient

s' data for doctors.

Personalized healthcare delivery.

The AI-driven individual approach enables accurate disease prevention.
The Bottom line
AI-driven embedded based real-time patient monitoring system streamlines patient health status observation. It allows doctors to decrease users' risks of heart attacks, high blood pressure, and other health issues. Patients wearing comfortable wristwatches don't worry about their health even doing physical exercises. Real-time analytics is applicable for patients, doctors, and medical personnel.
This is a real transformer of a health monitoring system. The RPM devices ease nursing, considering the behavioral options of the patient. This real-time health monitoring solution reduces organizations' operational costs from a financial standpoint. As a result, healthcare providers can increase their efficiency as a whole. We also specialize in telehealth software development. Visit our page to get more insights.
See more information about remote patient monitoring solution and health monitoring system for vital signs in our case study section.
FAQs
Can users see historical data?
Yes, they can observe historical information by month.
Do customers need to put their physical conditions data into this app?
Yes, they should admit their state of health in this application.
Where can healthcare providers also apply IoT solutions?
The most suitable domains for IoT-based solutions are telemedicine, mobility services to patients' vehicles, emergency response intelligence, point-of-care devices, assets management, and others.