Imagine your physician can get a detailed report on your heart rate, fitness activities, waist circumference, nutrition, sleep trends, and even blood oxygenation as soon as the data is collected. You may receive a call from a doctor to remind you to exercise because your heart and back need a little attention.
Apple is releasing iOS 15 this autumn, and a lot of people would be able to experience the updates in the Health App. iOS 15 is packed with new features helping to track health data, communicate with doctors, and receive alerts.
Artificial Intelligence allows users to do with iPhone more than ever before, and in this article, we'd like to draw your attention to the new iOS 15 Health App features.
New Features in Health App
A key turning point leading to Apple's innovations in Health App was that the company noticed that users were doing more with Apple Watch than it was initially intended. Apple was using heart rate data for calorimetry; however, there were those who noticed an increase in heart rate even when they were not exercising. This led to the development of increased heart rate alert when a person isn't moving around too much.
Altogether, the company is introducing three major new features in the Health App to help people identify, measure, and understand even subtle changes in their Apple health data coming from Apple Watch. They are mobility, lab results, and trends. Let's look closer at each of them.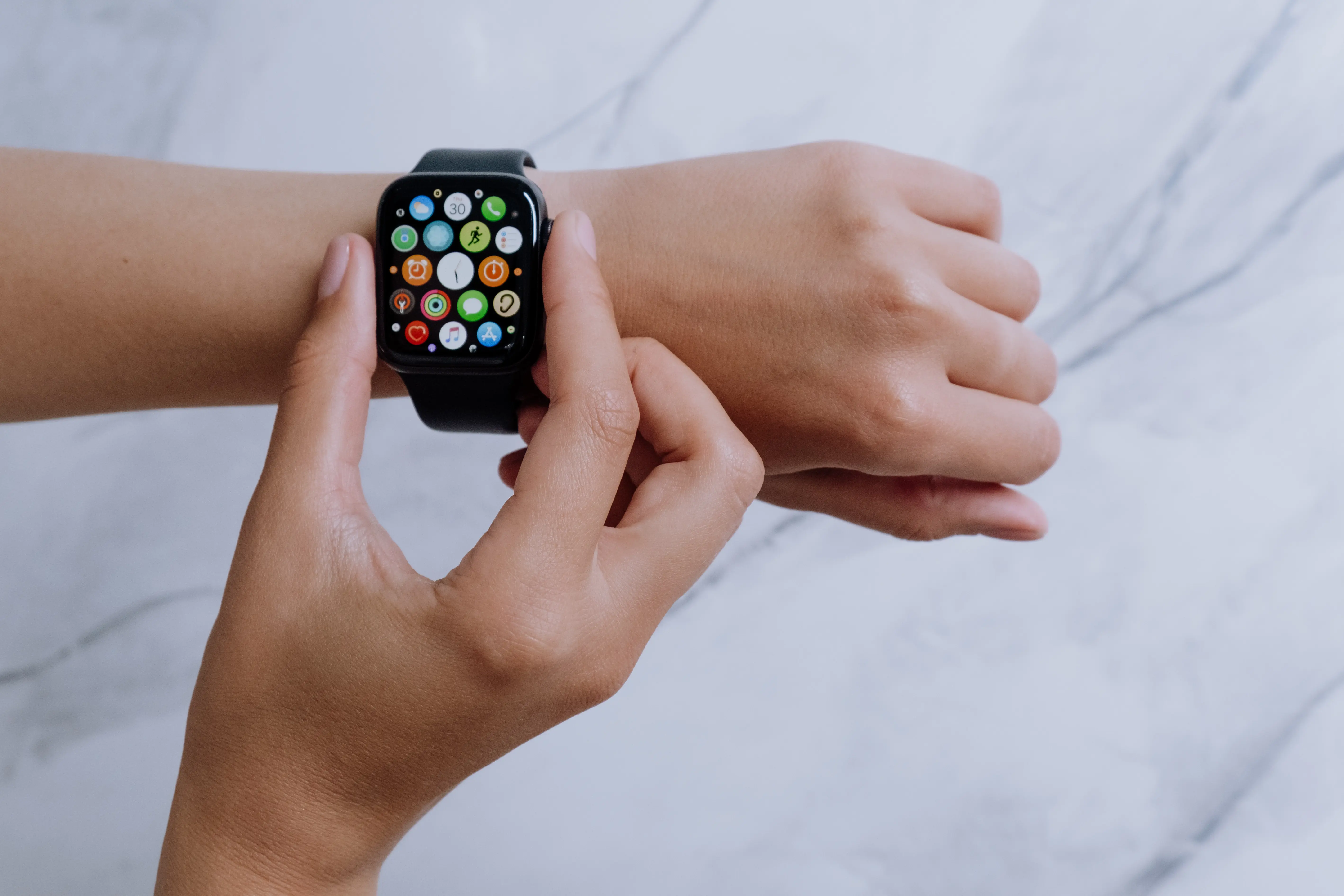 Mobility
The way you look and walk can indicate balance issues. This is a leading cause of falls in adults. As you walk with iPhone, its motion sensors measure how fast and evenly you move. It measures the length of your steps and how often you have both feet on the ground. Based on this data, you get alert if your fall risk increases. There are also built-in movement exercises in the iOS 15 Health app that help improve steadiness.
Lab Results
Receiving lab results, people are confused about how to decipher them. In iOS 15 you can already view results directly in the new Health App. It includes detailed descriptions to help you better understand health data. You can also see whether your results are within expected ranges.
Trends
Another big innovation coming with iOS 15 is Trends. iPhone analyzes 20 types of data for Trends, including heart rate metrics from resting to fitness activity, hours of sleep, and exercise minutes, among many others. Trends will help people understand their health better and keep track of both positive and negative changes.
In iOS 15, Apple allows to securely share health data with caregivers, loved ones, and doctors. As a user, you choose which data to share, to whom, and can also revoke access whenever you want. This is extremely helpful for people who are taking care of senior adults and just worry about their loved ones.
If you notice that the heart rate of your close one is increased, you can start an immediate conversation with them. You can also text your physician directly if any metrics bother you.
Worried about security? Apple ensures that the health data is encrypted on your device, and the company never sees it. The only people who have access to data are you and the one you're sharing it with.
Medical AI and iOS 15
Artificial Intelligence in Healthcare implies the use of machine learning models to search and collect medical data to provide more accurate health outcomes. It also improves the general patient experience. With the advancement of Apple health technologies and computer science, AI is becoming an integral part of modern medicare. Its algorithms help scientists conduct research, and medical professionals provide better services.
It allows healthcare providers to get the health data context needed to make a diagnosis. For example, medical AI and iOS 15 allows doctors to see patient's metrics over a certain period of time and instantly come up with a treatment decision. It eliminates medical errors, increases patient-doctor interaction, and reduces the cost of care as well.
Devices powered by AI collect data and transfer it to hardware. The demand for AI is powered by population aging, changing lifestyle choices, and emerging innovations. However, It's impossible to process piles of data manually, and medical facilities are in need of developing smart systems – Medical AI.
Healthcare facilities need to consult a reliable provider, which would meet all the demands to develop custom AI-powered medical software. Empeek has experience in developing solutions allowing to automate the processing of incoming data.
How to Register Your Organization for Health Records on iPhone
With iOS 15 and healthtech, there's a possibility for users to download their health records on iPhones. However, only registered in Health Records organizations have the ability to allow their patients to download their health records.
Where to start if you want your healthcare organization to be registered? If you are interested in cooperation with Apple, begin with the registration of your organization using Apple Business Register. Organizations such as Cerner, Allscripts, Athenahealth, CPSI, DrChrono, and Meditech Expanse are already enlisted in Electronic Health Records. However, Apple is open to new cooperation.
First of all, your organization must ensure that FHIR APIs are deployed and configured for patient-facing access according to the HL7 Argonaut Data Query Implementation Guide. Empeek can help you determine if your EHR system meets all the requirements to be registered with Apple for Health Records.
To be registered with Health Records, your organization also needs to provide business and technical information such as:
Business info:

Brand name;
Logo;
Location name;
Address;
Phone number;
URL

Technical info:

Completely fictitious test patient data. Apple needs it to validate FHIR APIs during initial configuration;
Username and password for test patient account for periodic testing of connectivity with the Health app;
FHIR-based URL and the URL for your patient portal home page or website;
OAuth 2.0 patient authentication flow using a mobile-first, responsive design
Consider Our Company Your Trusted Partner
With the help of medical AI, Apple made a step forward in health data monitoring. iOS 15 allows to track metrics which has never been possible before. The ability to download health records on an iPhone simplifies the treatment process for many patients. However, only Apple's partners can benefit from this feature. There are certain requirements to be allowed to register with Health Records, and Empeek can help you ensure that your company meets all the technical points.
Artificial Intelligence allows to bring medicare to the new level. However, it's challenging to keep track of all the factors without a trusted partner. If you lack certain specialists or want to delegate the development process to someone with medical AI experience, consider outsourcing to Empeek. We have already dealt with developing features like file encryption, secure data sharing, cloud integration, and financial data analysis, among many others. In case you're shortlisting your future partner now, learn more about the services we provide here.
Final Thoughts
iOS 15 will make a breakthrough in medical AI this autumn, and it will significantly improve the caring process for many people. Three main innovative features in Health App will allow better care, simplify the communication process, prevent falls, and help to decipher lab results. These features are mobility, lab results, and trends.
Patients are allowed to download health records on their iPhones directly! However, the medical organization that provides health records should be registered with Apple's Health Records. There are certain requirements the organization should meet.
People in the US are allowed to decipher their lab results with the help of an iPhone, which is very time-and-cost efficient. They also can view whether their metrics are within safe ranges.
iOS 15 and health technology will help many people receive better health results allowing people to communicate with physicians and their close ones easily.