Primary software needs of a modern dental office
The competition in dentistry and the oral care industry is extremely fierce. Today the growth of dental business and its success depend on the software technologies implemented. The providers of services compete in both the quality and convenience of the process. 
Automating the workflow is the demand of time and the new market requirement. Most dental practices already have practice management software.
We offer the best dental practice management software. So you can forget about schedule conflicts, missing or lost information, and cumbersome data collection.
Automation software can make dental practice more scalable, efficient, and streamlined. It gives the dental care institution even more advantages, such as:
optimization of time management, 

productive engagement of the employees,

the well-coordinated functioning of all parts of your dental clinic,

convenient data input, storage, and processing,

effective customer relationship management and feedback collection, 

Inventory storage constant maintenance,

reputation and referrals management.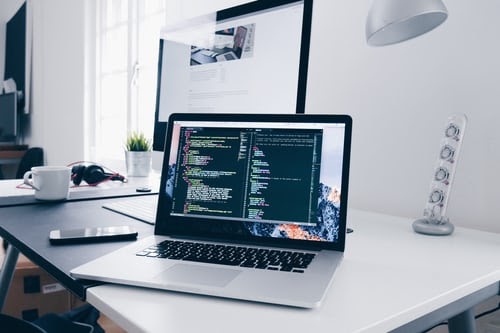 Web-based dental solutions
Commercial off-the-shelf practice management software isn't a good fit for your business size? Web-based dental software with all necessary features and a user-friendly interface is going to help you manage everyday work. Built-in analytics tools and dashboards will give you a bird's eye view of your business and sets you free from micromanagement. Boost efficiency, save time and effort.
No need to worry about the potential future expansion and integration of various 3rd party services. Web-based software offers an advantage here because it eliminates the need for in-house servers. The solutions are simple to work with and can be implemented in a single clinic or a multi-location business.
Cloud-based dental solutions
Bring your dental services to a new level with cloud-based dental practice management software, reduce the costs, and grow storage capacity. The reliability and security of patient data are guaranteed. Administrative processes are simplified as much as possible. The usability for your team members is also evident as cloud dental practice solutions don't require complex server & network setup and maintenance.
Tracking insurance plans, creating treatment plans, adding charts and images, and generating management reports can become more comfortable. Group work is also way easier using cloud-based dental software. Data from different locations or departments are available to the team based on their roles and permissions.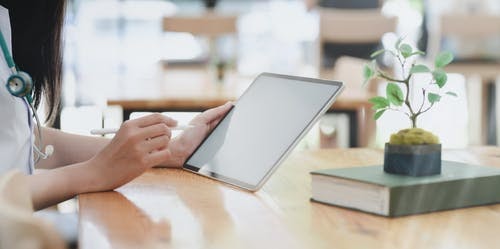 Scalable dental practice management software
Your business is growing? We continuously upgrade our dental software to create inspiring experiences. Dental clinics of all sizes can benefit from using practice management software. Optimize your admin processes, synchronize the activities across all departments, process support tickets, and boost your efficiencies. Critical data, tasks, and reports are structured and organized in the system. Easy to find and to work with. Improve the patient outcomes by reducing the wait time or automating referrals to location or care provider. The software is easy in installation and use. Any of your employees can learn to use it and get all the benefits of technology implementation.
Treatment planning and scheduling
Modern dental offices manage the schedules of dentists using customized dental software products. Practice management software has a useful system of alerts and reminders. It takes care of the routine and allows your employees to focus on higher-priority tasks. You can optimize the costs by engaging your employees in the more creative functions that have an immediate impact on the bottom line.
A timely visit to the doctor can prevent the hospitalization, improve the recovery prognosis, and boost word of mouth recommendations, an essential part of the business strategy. Patients live with a better quality of health due to timely visits to your clinic. Reminders help minimize the losses from missed appointments due to a system of email alerts.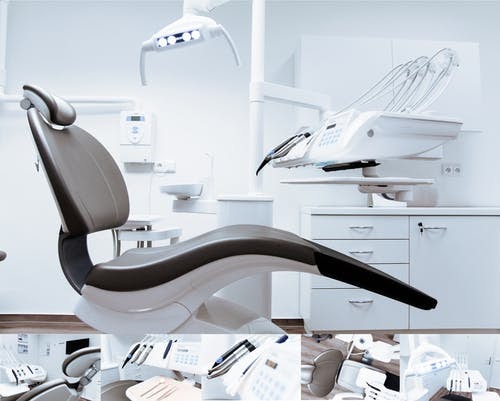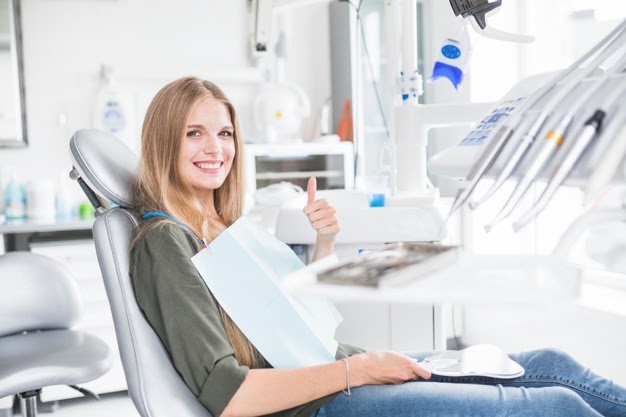 The best dental care reporting and monitoring
No more gaps between the point of care and the back-office. Data input is available via mobile phone, and the doctor can do it on the go, from their office or even the operating room if needed. Such precision minimizes errors and improves care quality. 
Using the software, care providers can track their patients' progress over time, identify areas for improvement, and as a result, provide better care. Following the progress of all family members allows the practice to build meaningful relationships with the patients, boost their reputation as a family clinic, and draw in more patients through recommendations.
Open-source dental practice management software
Patients prefer to contact the dental office online. They need a comfortable dental software platform designed for booking appointments, rescheduling, or canceling. The dental office staff needs an all-in-one data integration solution with real-time access and the ability to track every change. 
Whether you need to find the details of a specific patient by name, make a list of recent interventions, generate a report, or put in additional information, our cloud dental solutions will make it easier and faster.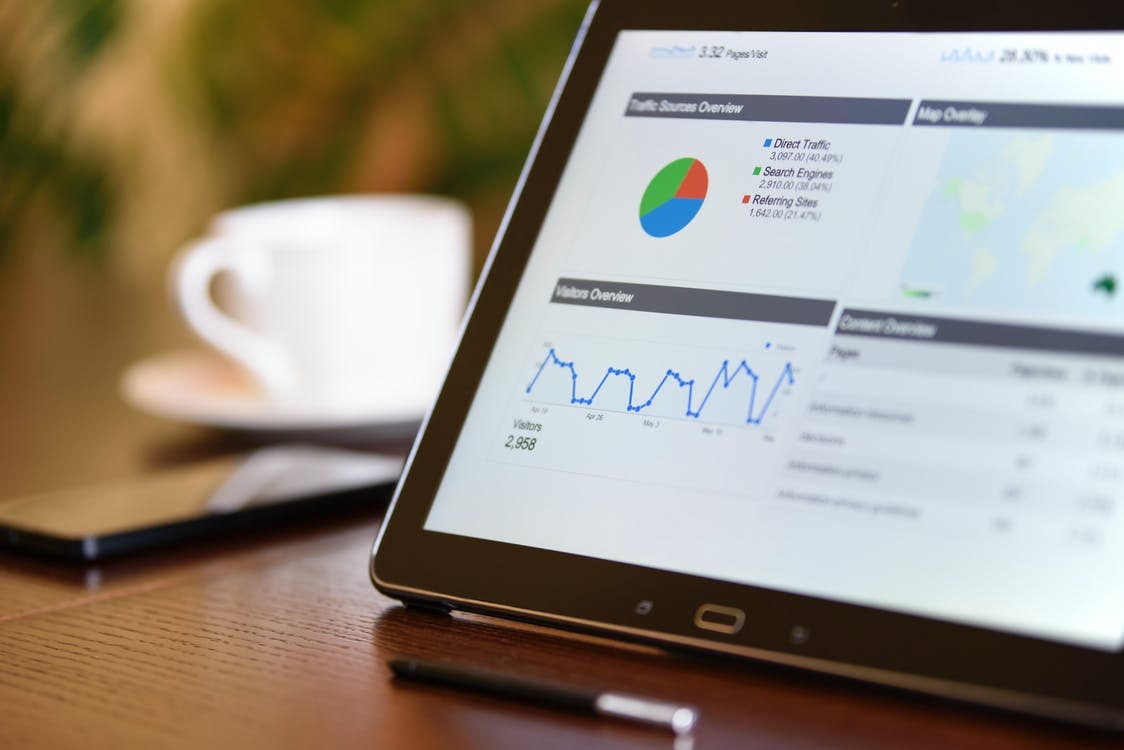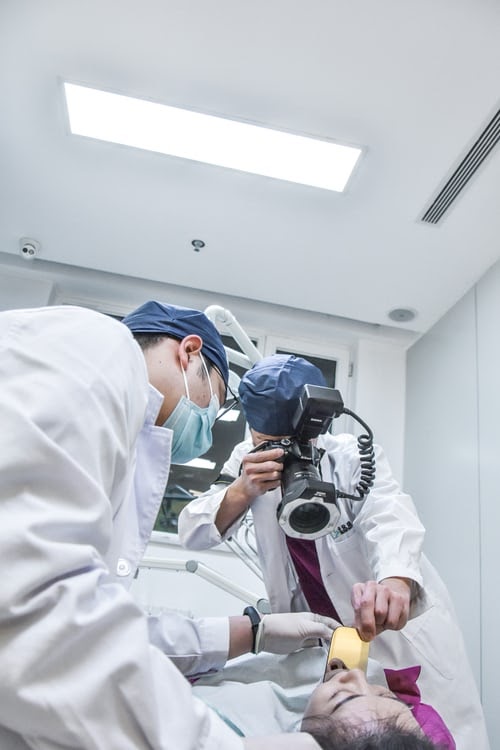 Imaging and X-rays management services
The storage and management of imaging test results are other useful features of dental software. The ability to handle all data electronically is a remarkable advantage of going digital. We offer software for the overall integration of X-ray generators, detectors, and stands, file, and imaging results management. The solution is cloud-based. It dramatically improves the work with imaging test results. 
Such detailed information about each patient helps doctors make informed clinical decisions and adjust treatment. The materials can be used both for analytics and performance improvement and for purposes of medical training. 
Dashboards containing both the textual and visual materials are much easier to use than the fragmented documents stored in a few different repositories. 
The doctor can choose a convenient time for data entry. Now it is possible to do it directly from the office or the operating room. The data can be transferred from the point of care to the back office in real-time.
Store your imaging results in a safe and user-friendly location. Our programs and tools will help you make sense of data. Empeek dental imaging software goes neck and neck with the industry leaders like Dentrix, except that our software is built with the needs of small and mid-size practices in mind. 
The best dental practice with integrated online services
Access to your practice management system.
Employees from different departments can access various subsystems of dental practice management software.There are functional modules of the system for billing, inventory and document management, back-office automation, etc.
Each module of the dental practice management system forms a workstation that can be used by the corresponding department.
Whereas your patient records are kept in a single user-friendly repository, getting to it is helpful and straightforward. At the office or while absent, you'll be able to use the corporate-managed gadget, internet connection, and a system of authorization. Changes within the workflow are synchronized as new data is received. Every prescription and appointment is stored.
The usage of dental software also synchronizes inventory administration. No more supply disturbances or unneeded wait time. The system enables registration of all supplies within the storage room and keeping track of their usage. You'll effortlessly track the costs and order supplies due to our software solution. Users have already appreciated the simplified communication with patients and the availability of systems, as suggested by Planet DDS and their Denticon product.
Dental office billing software
Keep all your clinical and financial data in a single storage. 
Financial and clinical documentation requires precision and attention to detail. And the computations can be done in real-time. You'll be able to check your P&L, revenue, and cash flow statistics on an interactive dashboard at any time.
We can create a custom software solution that stores and operates all the data about the costs, insurance plans, claims, and reimbursements. The history of health software implementation proves that information security is a crucial factor in patient trust. Dental practice management software can help your practice become more profitable, increase the level of protection, and implement the best practices. Encrypted HIPAA-compliant databases that are professionally managed by the expert team at the cloud data center are critical for keeping your patient and financial data secure.
Clinical documentation and patient support system.
Dental software allows you not only to grow the practice and improve the workflow but also to collect and process patient feedback. Two-way communication is a must in today's world. In the field of dentistry, it is active and competent communication between doctors and patients that matter. Get the information from the patient surveys. Let your patients be proactive in achieving the highest quality of care and understanding their condition. Give your brand the visibility and customer loyalty it deserves.
The document management software supports different types of electronic files, and the practice management system organizes and connects them. It facilitates seamless communication between the patients and the dental care clinic. Advanced back-office automation and improved customer engagement will set you apart from the competition.
The right choice among numerous vendors
It is crucial to define the criteria based on which you'll select the appropriate vendor for making the custom dental practice management software with many choices. Of course, you consider the company brand and reputation on the market, the possibility to try out the demo, price transparency, and the timeframe for project implementation. The model of cooperation and further support on technical issues, as well. Globalization and the ability to work remotely gives us access to a much larger global talent market, and this opportunity must be used. Empeek has strong expertise in creating software for dental practices. Our custom software can help you automate the business processes and workflows that make your practice unique and can become a real differentiator.
Healthcare IoT Expertise
Empeek gathers Ukraine's top IT talents to create a reliable technological environment for digital health solutions. We create healthcare IoT monitors, telemedicine apps, clinical data screening software, and home care platforms.
Compliance
To ensure any bit of personal data is protected well, we build HIPAA and GDPR compliant healthcare IoT solutions. Our team also can re-engineer your current system to become a HIPAA covered entity one step at a time. Platforms we build support a wide variety of custom message formats, such as EDI, XML, and HL7.
Technology
We love .NET technology as it's a simple but robust system with cross-platform extensions and rapid development. It's one of the best ways to build an IoT infrastructure, remote patient monitoring system, or custom IoT extension without additional costs.
Community
Over the 5 years, we developed our customers and partners network around the world. From Israel and Sweden to North America and Australia – every Empeek project is backed by customer success.