For IoT medical device security the "prevention is better than treatment" principle also works. Dealing with the consequences of data breaches and leakage may be devastating. They damage the reputation of healthcare organizations and entail severe penalties from regulatory bodies. Every minute healthcare companies lose $2.9 million because of cybercrime.
After the COVID-19 pandemic hit, the tide of cyberattacks became even more powerful. In 2020, around 600 data breaches happened, a 55% increase from 2019. Given that the transition to remote healthcare gains momentum, the risk of attacks on IoT and medical device cybersecurity will only grow.
Therefore, healthcare managers responsible for data security must take immediate action to protect PHI. It's essential to implement two-factor authentication, train the staff, and use other best industry practices.
Find more tips on how to secure IoMT devices and deal with cybersecurity challenges in our article.
Why is Cybersecurity of IoT Devices Important?
Cybersecurity of IoT devices in healthcare has always been a problem since the first smart medical devices in the 2010s. The adoption of new software brings a lot of advantages, yet it also creates new opportunities for attacks. Wireless infusion pumps, implanted devices, smartpens, and vital signs monitors were named the most vulnerable to hacks IoMT gadgets.
When the pandemic-related social isolation separated patients and clinicians, IoT devices became even more popular. Wearables and smartphone applications monitored the wellbeing of patients and transmitted critical information to physicians. The patients shared some personal details remotely, paid their healthcare bills online, and exchanged reports with clinicians. Many of these actions attracted cyber attackers.
As a result, over 90% of healthcare organizations had at least one security breach in the past three years. Cybercrime increased by 600% with healthcare being the main victim of offenders. Actually, 36% of breaches happen in the medical and healthcare industries translating into $6.2 billion losses annually.
Apart from avoiding the financial penalties imposed by HIPAA and other medical regulations, the cybersecurity of IoT medical devices is critical for some other reasons.
Reasons of Cybersecurity Importance
Improved healthcare quality
Better protection of patients' data
More trustful patient-physician relationships
Stable operation of IoMT devices
Protection from financial and reputational losses
Regulatory compliance
And one more thing. The security of medical devices differs from traditional healthcare security. Vulnerabilities in connected medical devices cybersecurity can lead to direct loss of life. When the WannaCry ransom attack hit in 2017, people with time-sensitive conditions like heart attacks didn't receive timely help. Since WannaCry interrupted the work of the system, the care delivery was delayed for several days. Therefore, patients' lives are the key reason to ensure the cybersecurity of IoT devices in healthcare.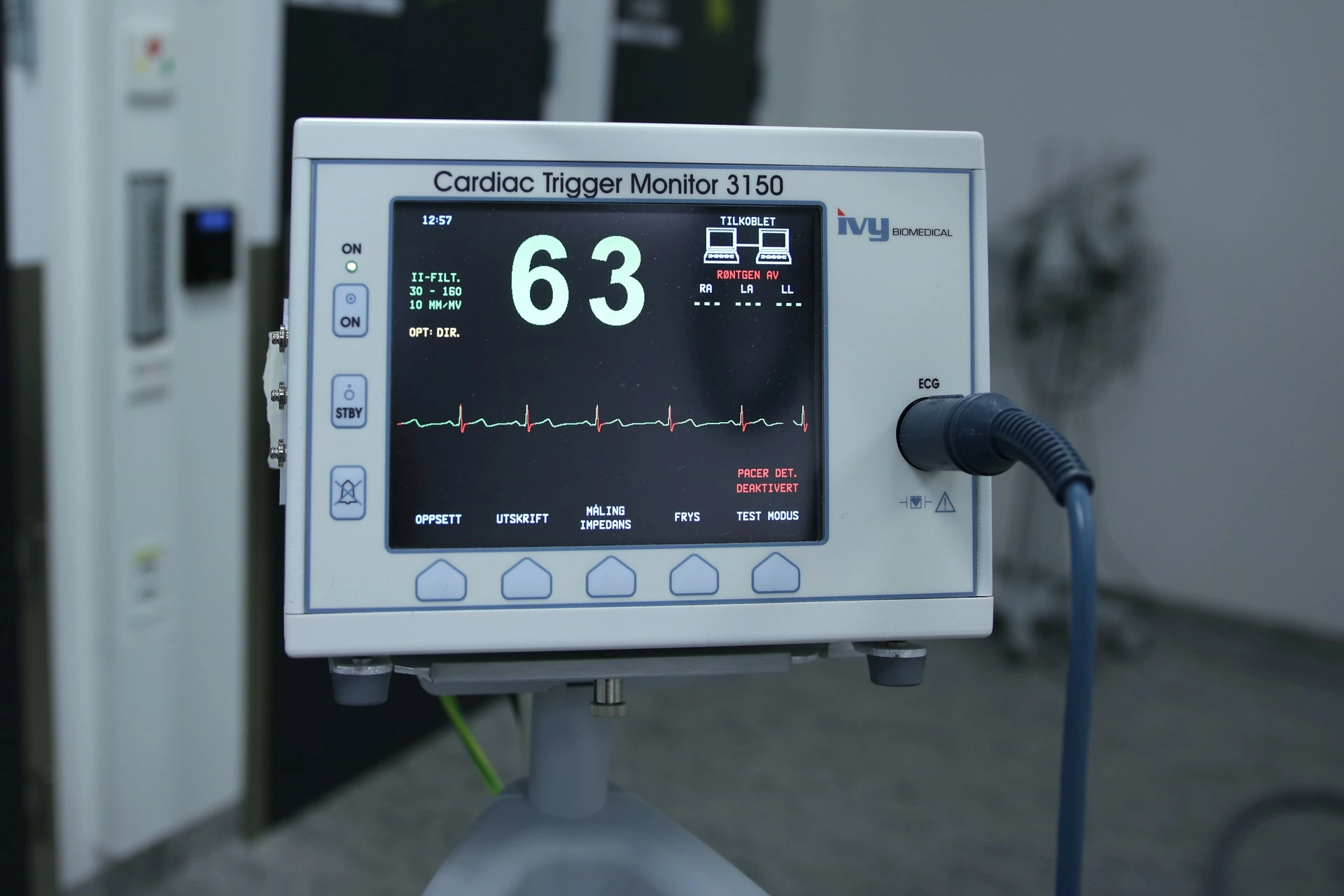 The Challenges of Securing IoT Devices in Healthcare
IoT medical device security depends on multiple components. The ecosystem of medical IoT solutions and services usually consists of embedded devices, sensors, mobile applications, cloud or server infrastructure, and network communication protocols. That's why there are many vulnerabilities, and healthcare managers utilizing IoMT devices face unique challenges:
IoMT devices must work 24/7. Medical Internet of Things solutions, like portable ECG monitors, must work without interruptions. They collect critical health data and transmit it to healthcare professionals that rely on this information in treatment decisions. Since it's essential to ensure continuity of data collection and processing, healthcare managers cannot allow for downtime, which may be a challenge.
IoMT devices are complex. As we have already mentioned, smart medical devices include multiple interdependent components. Thus, it's difficult to develop and connect all the embedded parts securely.
IoMT devices are often based on legacy software and hardware. This makes room for IoT vulnerabilities in healthcare. Healthcare providers that don't invest in custom solutions risk adopting outdated software that is more vulnerable to attacks. To ensure the security of medical devices, you will need to regularly update the system.
IoMT devices store vast amounts of personal data and serve many users. This makes smart medical gadgets an eye-catching target for hackers around the globe. To fight off attacks, healthcare organizations need the strongest measures for connected medical devices cybersecurity.
IoMT devices often don't have network segmentation from other devices in hospitals. As a result, any device introduced locally can impact the whole system and disrupt the work of a hospital.
On top of this, you must remember about regulatory compliance. As healthcare devices directly affect human lives, getting a green light for using them is tough. Software vendors and healthcare organizations must possess detailed documentation proving the IoT medical device security and reliability.
6 Tips On How to Achieve IoT Medical Device Security
During the medical device software development process, there are some universal best practices widely adopted to ensure IoT and medical device cybersecurity. Some of them are implemented during the software and hardware development stages, others – at premises. Regardless of who you are, a healthcare organization manager or software vendor, make sure to keep them in mind.
#1. Use Two-Factor Authentication For Patients and Medical Workers
The most reliable IoT and medical device cybersecurity methods are the simplest. Two-factor authentication is the combination of two actions used to prove a user's identity for software access. The steps include the use of a physical object (e.g., a token or key), password or PIN, or biometric marker (e.g., a fingerprint or voice message). Despite being less user-friendly, such an authentication process protects personal data much better than a standard sign-in.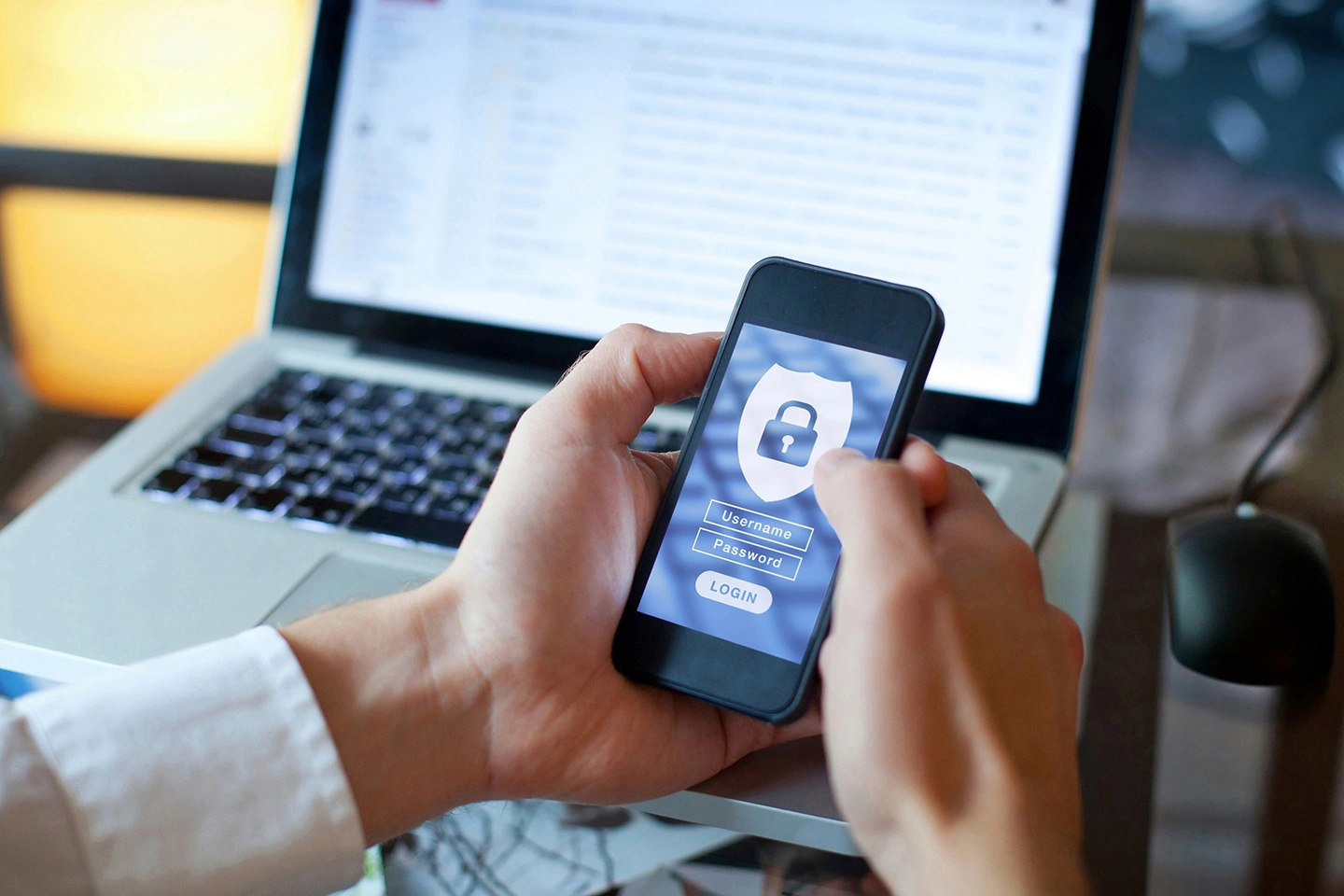 Note that two-factor identification shouldn't be implemented in internal systems only. Applications and devices used by patients must also have it. When healthcare organizations cannot guarantee the necessary physical security of patients' software and hardware, two-step verification is crucial.
#2. Manage Personal Information Access Permissions and Conduct Data Security Training
Not everyone who works in a healthcare organization should have access to patients' records. Give the access permission only to people who need it to provide healthcare services. You will need IoT software that allows you to easily manage access rights and record unauthorized uses.
Besides, it's important to train people to handle personal health information and operate medical devices properly. Although these cybersecurity measures seem obvious, many healthcare organizations still neglect them, which results in data leakage.
#3. Fully Control the Network With Network Segmentation
The healthcare industry has the longest breach recovery time, 236 days on average. It also takes healthcare organizations striking 96 days to detect data breaches.
To speed up breach detection and control the visibility of the network, you will need to segment the network. Segmentation means that data is transferred solely in the redistribution of authorized users. The sensor of the device sends patients' information to the server using Bluetooth. After that, the information is further transmitted via the HTTP channel. This way even in case of interception, attackers won't be able to decrypt the data without a key. Simply put, quality cybersecurity of IoT devices in healthcare means that each element of the system is secured at its level.
#4. Implement Information Backup and Data Security Measures
Cybersecurity of IoT medical devices requires 24/7 operation Therefore, you should back up data and store it separately from the main system. This will allow you to keep all critical patient information even in the case of unexpected problems and transmit it once the system restarts.
Besides, to ensure the cybersecurity of IoT devices in healthcare, you have to implement data encryption. Blockchain IoT security is one of the possible solutions. Despite being mainly associated with cryptocurrency, blockchain can be used to protect IoT devices from access locks and data tampering.
#5. Develop Clear Standards
As IoMT becomes a part of everyday life, more regulatory standards appear. Medical devices need to get FDA approval, meet HIPAA data security guidelines, and other regulations. There are so many requirements that even experienced healthcare managers get lost. That's why it's necessary to research what best practices apply to specifically your case and give priority to them.
Apart from the regulations, an organization adopting IoMT must introduce internal rules. You need to explain to healthcare professionals and patients how to use medical devices and what security measures to take.
Check Out Our Guide on HIPAA Compliance
#6. Limit Physical Access
Physical device theft is risky. When in 2020, someone stole a laptop of Health Share of Oregon's transportation vendor, the health and personal data of 654,000 patients was compromised. This incident reminded healthcare organizations about the crucial role of physical security at premises.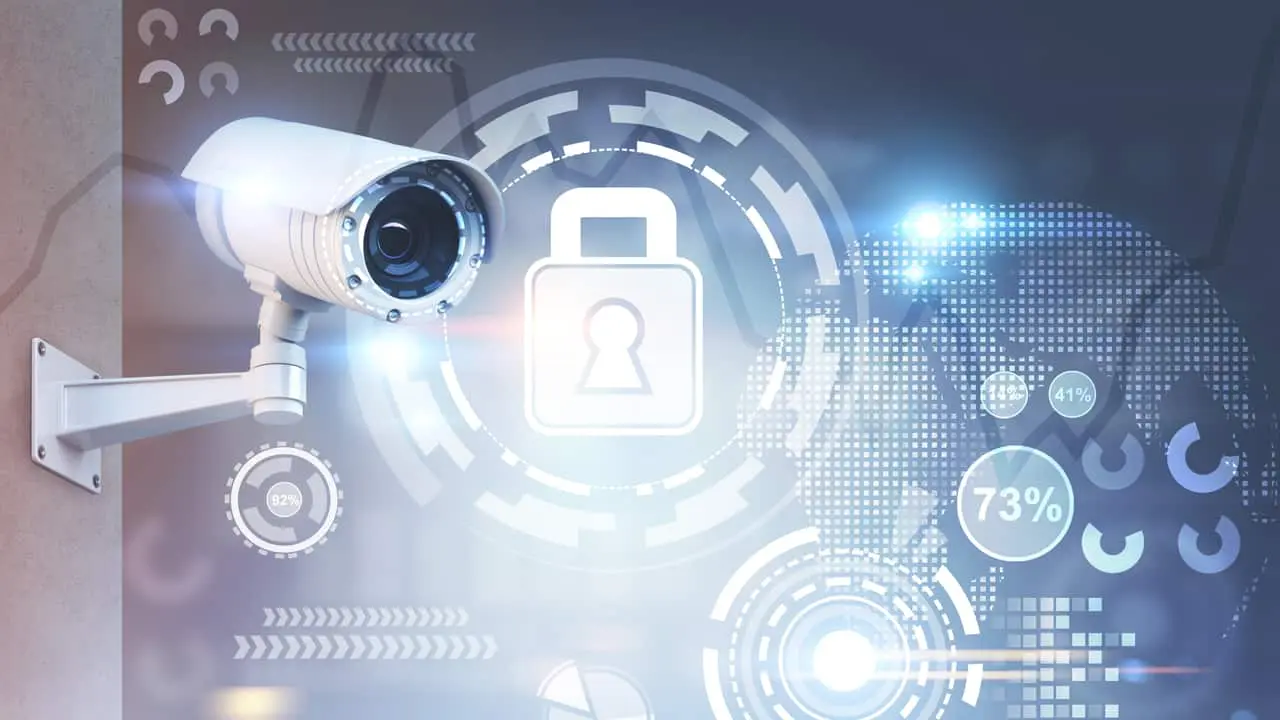 We also want to stress the importance of physical security precautions. Healthcare organizations using IoMT must lock computers and devices storing sensitive data in secure areas. They must also forbid healthcare workers to take their work devices outside of the hospital or healthcare organization.
Final Thoughts
Sooner or later, all healthcare organizations will have to adopt IoMT and take steps to implement IoT devices in healthcare cybersecurity. Smart devices conquer the healthcare industry but remain very demanding in terms of software development expertise. Such solutions must be developed with security in mind and properly integrated with IoT hardware. It's not easy without previous experience. That's when a reliable tech partner can help.
Empeek is a healthcare-focused software development provider offering outsourcing healthcare IoT development services. We have completed end-to-end embedded medical software projects, helping our customers get FDA certified and secure their systems.
If you need help with IoT medical devices or any other software development project, we are ready to help you. Contact us to discuss your business needs.