Do you know why patients sigh when administrators hand them a registration clipboard? They hate manual data collection and feel disappointed with their patient experience. Medical check-in kiosks or web pre-registration self-service would be much better. 62% of people are ready to switch to a new healthcare provider for quality digital services. 73% feel comfortable using digital and virtual services to manage their health.
It means consumers are more than ready for an automated patient registration process and checkout. Now, it's time for healthcare providers to meet the demand.
How to automate a registration process in hospitals? How to do medical check-in automated systems, and what is their cost? This article explains it. Learn what patient check-in automated procedures and checkout solutions to implement.
Automated Patients Check-In Procedures And Cheсkout Processes
To implement the automated registration process in hospitals, you should know what patient check-in and checkout automated processes are possible. While digital patient check-in systems automate most tasks, the staff still need to keep control.
Therefore, registration and automated checkout process in hospitals usually include:
Pre-Registration Requests
Automatically ask patients to fill out their information before an appointment as a part of the patient check-in automated process. This feature is good to have in personal web portals. It may look like an email request, pop-up window, or other notification.
Information Sharing
Enable patients to provide their personal, contact, and medical card details when convenient for them. This way, a digital patient registration platform can streamline the check-in process and reduce the wait time at the medical office.
Making Appointments
Show patients when they can have the necessary appointment or procedure in medical check-in automated systems.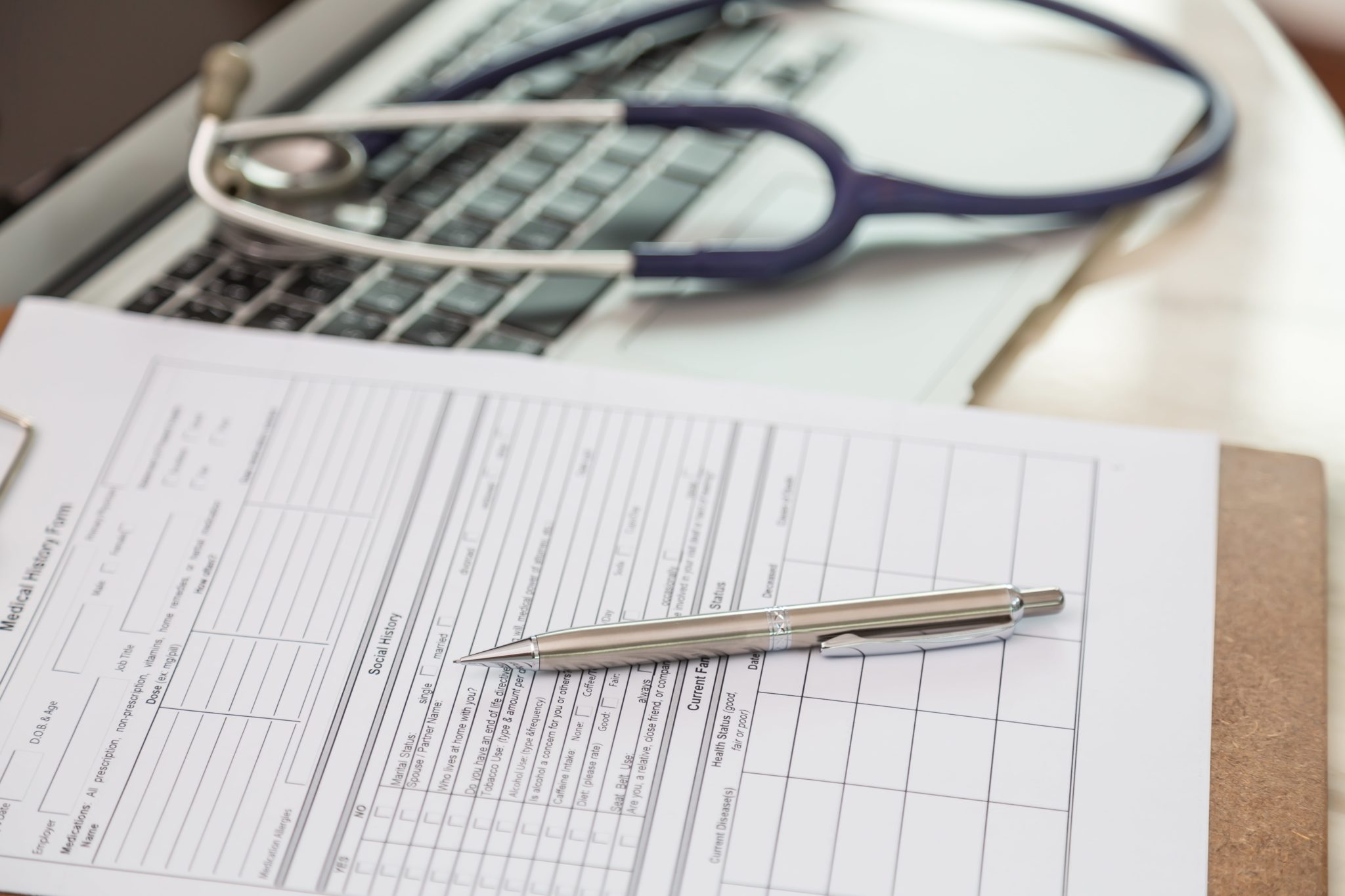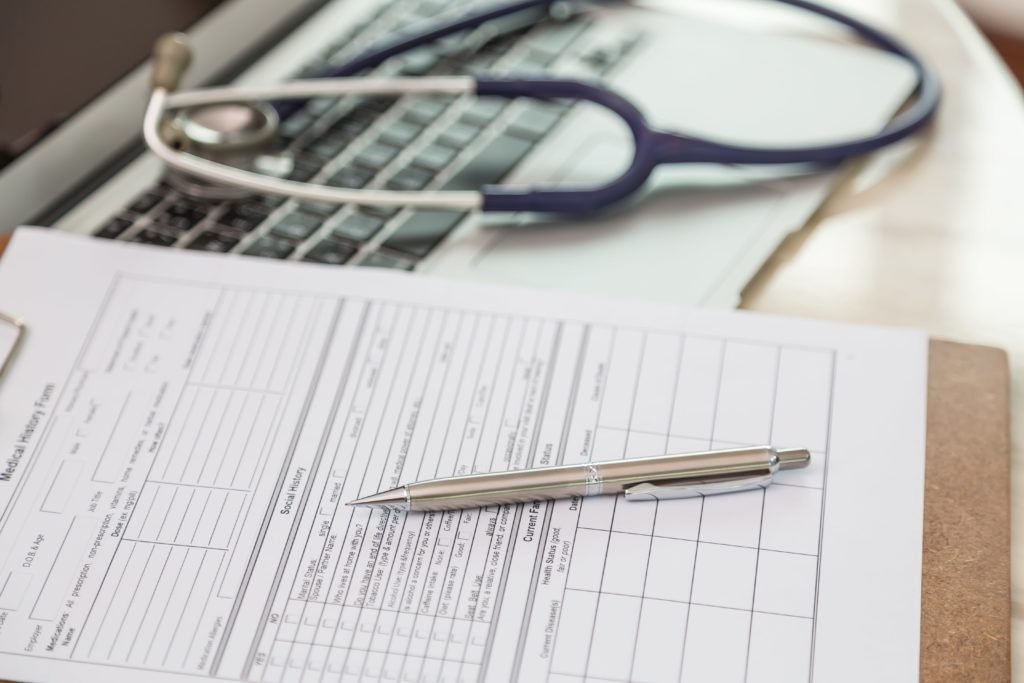 Appointment Confirmation
Use patient automated check-in software to confirm the appointment after receiving a request. You can send an email, SMS, notification, or make an automated phone call.
Insurance Check
Ask patients to share information about their insurance plan to verify the coverage. It should help clinicians recommend an optimum treatment plan from the first appointment.
Financial Operations
Provide patients with multiple payment methods and financing options to facilitate the checkout. It allows them to choose the most convenient option online instead of discussing it at the counter.
Checkout
Automatically offer patients to schedule follow-up appointments and collect feedback about your services to know what to improve.
Technological solutions to implement patient automated check-in processes get more advanced. Some providers already use speech recognition in healthcare to additionally simplify it. Interoperability of systems is another demand of the time. You need to build the patient check-in automated procedure into other healthcare process digitization services you use.
Components of a Digital Patient Registration Process
How to automate a checkout process in hospitals from the practical side? There are some standard ways to implement it. Most providers have the pre-registration functionality in patient web portals and use mobile devices to streamline the check-in process at premises. Here are the main check-in options to consider:
Pre-Check Solutions
Pre-check solutions reduce the time of check-in in the waiting room since the service provider already has all the necessary patient data. This check-in technology lets patients share the required information and arrange a visit in advance. They do it on their devices through a healthcare web platform.
It increases data accuracy since patients are less likely to make mistakes or skip fields like they often do in paper registration forms. It also optimizes the patient-related tasks of administrators.
Mobile Check-In
With mobile solutions, patients request an appointment and register from their smartphones. They can do it at home beforehand or right in the waiting room to speed up the check-in. To implement such an automated patient registration process, providers need a secure mobile app.
Convenience is among the main benefits of mobile health apps. Patients can check-in confidentially from their devices and avoid sharing personal data in public. Self-service also ensures zero-contact that is crucial to limit the spread of viruses.
Tablet Check-In
Tablet-based solutions speed up registration in the waiting room. Patients check-in on practice's own tablets. Hand-held options enhance the security of data sharing and give more flexibility. When the automated patient registration process is powered with tablets, front desk lines get much shorter. Tablets are also an excellent substitute for kiosk-based patient service centers.
Hospital Patient Check-In Kiosks
Interactive kiosks enable patient self-check-in and provide people with additional information about the healthcare services. They also reduce the load of administrators and make front office staff more productive. It's a perfect fit for the reception floor of your practice.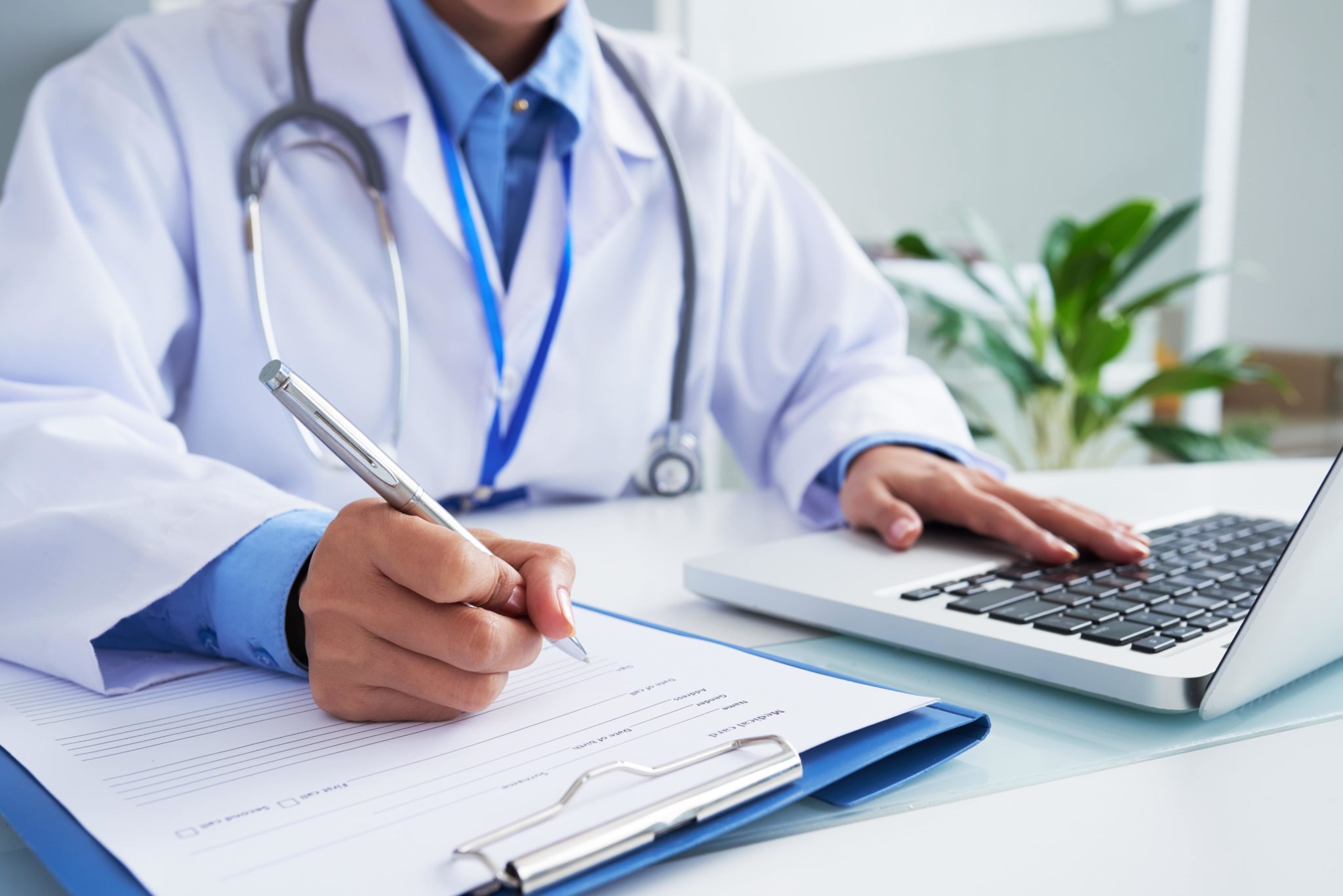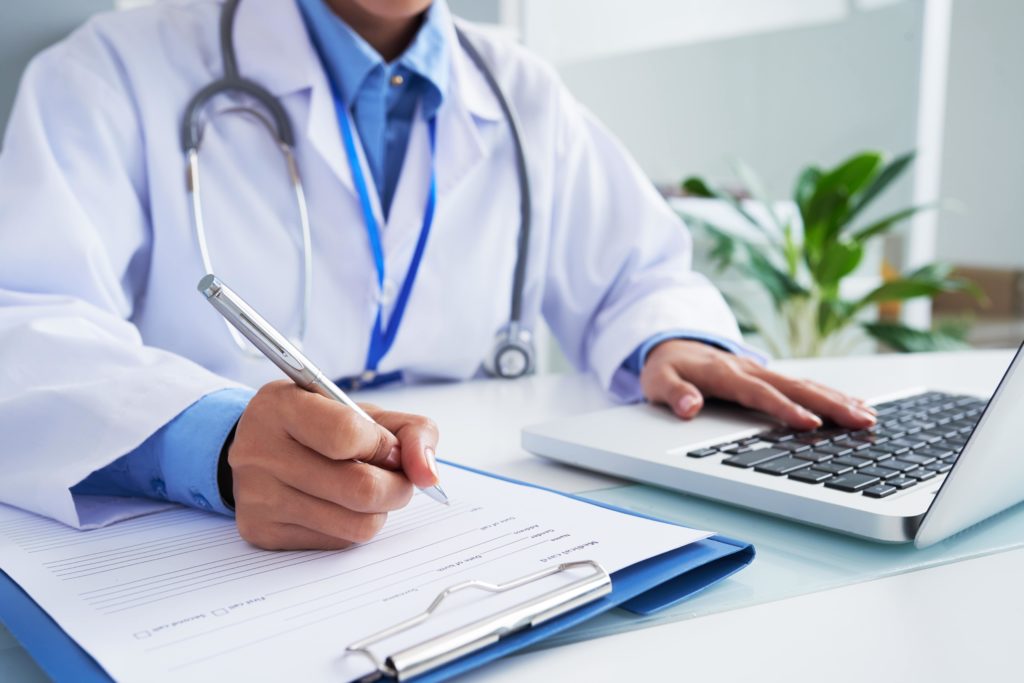 4 Benefits of a Digital Patient Check-In Process and Automated Checkout
Healthcare checkouts are in many ways similar to retail. Customer-centricity and speed are just as important. The patient check-in and checkout automated process helps healthcare providers ensure the expected high-quality experience with the following benefits:
1. Faster Services
Automated patient registration processes allow providers to serve more people in less time. It considerably boosts the productivity of the front office.
2. Enhanced Patient Experience
43% of patients name wait time as the most frustrating factor during doctor visits. Patient automated checkout software and self-registration give people control over the process. They can do everything themselves and avoid waiting.
3. Fewer Mistakes
Administrators are prone to making mistakes while processing hand-filled forms. When patients enter data in the system themselves, patient records are more accurate. It simplifies communication with patients and enhances interoperability. The healthcare provider can rely on the patient data in the system and share it with all departments (e.g., teams that use electronic prescribing software for physicians, financial departments, etc.).
4. Optimized Administrative Tasks
Automated patient interactions reduce the volume of administrative tasks. Since patients have a convenient way to communicate their needs, the number of no-shows and related hassle also declines.
Cost of Implementing Automated Patient Check-In and Checkout Process
An automated registration process in hospitals is a serious investment. The development of a basic mobile or tablet application costs $40,000 and up. Sophisticated solutions you may need for interactive kiosks start at $120,000. Healthcare providers should also factor in hardware, maintenance, and staff training expenses. You will need to purchase tablets and kiosks and teach your personnel how to use them. Check-in software integration with your current EHR system (if you have one) entails additional costs.
Consider Empeek Your Trusted Partner
Empeek is a software development provider with a focus on healthcare solutions. We have completed projects of any complexity, from a simple mobile app to embedded solutions. Medical web platforms, cardiac care mobile device software, EHR platforms are just a few of the latest products we launched. Thanks to this experience, we know how to automate hospital patient registration through software.
Empeek will assemble a dedicated team for your project from our pool of professional engineers and tech specialists. Just fill out the form to discuss your technology needs.
Final Thoughts
Even though a patient check-in and checkout automated process takes effort to implement, it's worth it. You significantly enhance the patient experience and the productivity of your administrative teams. Automation also increases the accuracy of patients records and simplifies sharing patient data with multiple teams. If you don't know where to start from, Empeek can help. Our team has provided software development services to many healthcare providers and vendors worldwide.