Outsource medical devices software development to tap into the extensive expertise of our tech team. Empeek specializes in software solutions for medical device manufacturers, providers, and other healthcare market players. Be it a cardiac care IoT wearable or a powerful clinical device – we can do it. The created solutions are custom, which means they rely on profound research of your requirements, needs, and market trends.
We Create Medical Device Software That

Is Perfectly Tailored to the Hardware
Our medical device software development company finds an optimum way to meet hardware requirements with custom software in every project. Empeek experts analyze your business and technical needs to design a solution that balances efficiency, productivity, and outstanding user experience. Empeek can also guide you during the device manufacturing process to help with some medtech related questions.

Displays Dozens of Vital Signs Data in real-time
The medical device software we develop is fast. It instantly uploads and displays critical data collected across connected devices for a single patient view. This way, you can enhance the quality of healthcare monitoring and make more data-driven decisions about the user's treatment and wellbeing.

Offers Convenient Data analytics
Building software for medical devices, we rely on the best practices to handle big data. Instead of confusing analytics, the systems we design show informative and easy-to-process visualizations. Quality UX/UI optimizes the work of healthcare teams and simplifies routine tasks.

Ensures Interoperability and Security
We follow the rules when you outsource the development of medical devices software to us. The solutions Empeek creates are HIPAA compliant and follow ONC and CMS interoperability standards. As a result, your healthcare devices are interoperable with EHR systems, secure, and compliant.
Stages of Medical Devices Software Development

To launch the medical device development process, we identify the requirements and analyze the provided materials first. We provide risk analysis, quote approvals, and start the first sprint. At this point, Empeek engages our business analysts and they research the market offer and competitors. Once we gather business-specific requirements, our medical device software development company can move towards your business challenges.

Medical Device Software Design
Keeping in mind your performance requirements, we build the UI/UX prototype and design the architecture of custom medical devices software. We also set up the continuous integration server and include all the security aspects into the big picture of the future product. You can test the software model to understand how the platform will operate. The prototype also enables you to start marketing the product and entice investors.

To ensure every bit of personal data is appropriately protected, we build HIPAA and GDPR compliant healthcare IoT solutions. Our team can also re-engineer your current system to gradually become a HIPPA covered entity. Platforms we build support a wide variety of custom message formats, such as EDI, XML, and HL7.

Empeek engineers and quality assurance specialists make sure the developed software is reliable and passes all the security tests. Out teams check every feature, design element, and process to fix possible bugs before product launch. To do it, we use QA automation best practices, such as static analysis, acceptance, performance, usability, and regression testing. Providing software development for medical devices, we always maintain detailed documentation.

Now the final stage of outsource medical devices software development – deployment. Depending on your business goals, it can be manual, semi-manual, or continuous. Your medical device software goes through revision and testing one more time to ensure everything works well. If there are any issues, we fix them within the shortest time. After the product deployment and launch, you can cooperate with our technology firm for software maintenance and regular updates.

Processing Massive Data Volumes
Healthcare entities find it hard to maintain a vast amount of documentation. Routine work overloads their back offices. At the same time, regulators and operational management require large volumes of records. This data is commonly kept in Excel tables, making it difficult to sync. Through software development for medical device manufacturers, we help companies consolidate data storage and facilitate audits.

Cost-Effective Document Management
Healthcare organizations face dynamic changes and need to document every detail. Instead of filling rows of data, document management systems create an electronic copy which any granted with access user can edit. Empeek can make them easier to track if you outsource the development of medical devices software. We build solutions with cost-effective change management that automate change control and workflows.

Record-to-Record Connection
Apart from data storage, the traceability and identification of relationships between documents also matter. It may be challenging to ensure all data records and documentation generated by healthcare software are connected. We use a consistent approach of labeling every bit of data with a unique identifier. It allows us to enable automated trace reporting in our medical device software development services.

Product defects found in the early development stage are less expensive to fix. Recalls of medical devices can affect not only finances but also brand reputation and even patients' health. To mitigate these risks, companies automate trackings through automated failure checks with our assistance. We also thoroughly test the designed software before product launch and keep updating it to ensure everything operates as expected.
Cost of Outsourcing Medical Devices Software Development
Given the complexity of embedded and IoT solutions, custom medical devices software development takes investment and time. The cost can reach hundreds of thousands of dollars and considerably vary from project to project. As a rule, it depends on the listed factors:


The more innovative technology you want to implement in medical devices, the higher the price you should expect. AI or virtual reality is more pricey than basic devices for automated data collection.
A large team of software engineers is expensive as well as urgent projects. When you want to launch the product as soon as possible, be ready to pay more.

If you hire developers somewhere in the US and Western Europe, salaries will eat up a large share of your budget. Outsourcing is a tried and tested way to combine high quality and an affordable price.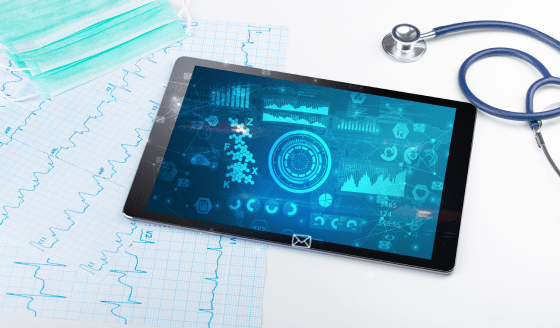 Medical Device Software Development Services
We specialize in medical device software development services backed by GDPR & HIPAA compliance, as well as Amazon Web Services and Microsoft Azure certifications. Empeek team serves numerous healthcare providers via medical device software development for both small IoT wearables and sophisticated large clinical devices.
We build solutions for various medical devices that enable hospitals to cut unnecessary costs, reduce time-to-market, and enhance the treatment quality.
Empeek team covers the entire software development cycle, from requirements discovery to product launch and maintenance. You can ask us to join your existing project at any stage or fully outsource healthcare software development. Outsourcing is an effective solution to get quality and reliable software at lower rates. Contact us to have a quote for your project and become partners.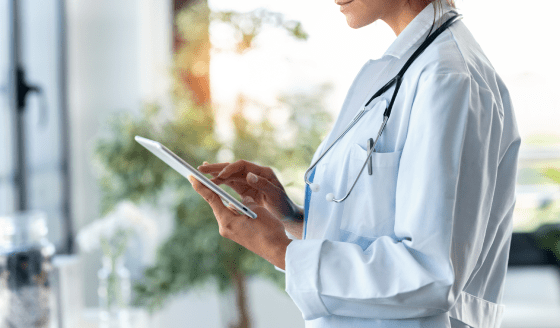 Feeling confused about how your business can benefit from software for medical devices development?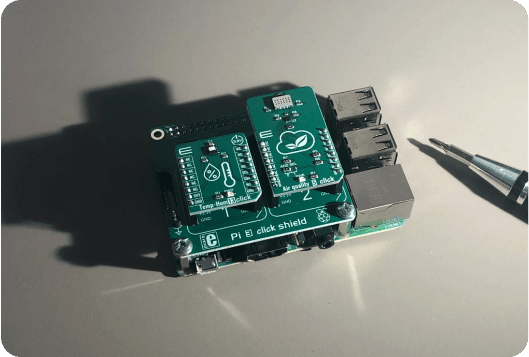 End-to-End Development of the Cardiac Care Mobile Device
The cardiac data collection device is based on a portable electrocardiogram sensor. It's small and convenient enough to wear throughout the day under clothes. The sensor contains a battery, Bluetooth, and electrodes. The electrodes are put on specific points on the abdomen and chest and record the heart's min and max electrical activity.
Two-way IOT integration
Complex dynamic ECG graphs representation
Live ECG data streaming
from Patch to the web portal
Complex reporting flow based on processed data
A surveying software with an automated patient referral system. It is used to screen Medicaid and Medicare beneficiaries for social determinants of health (SDH) such as food, housing, transportation, and employment.
Camera ID recognition
Reports & analytics
Workflow management
Available in English and Spanish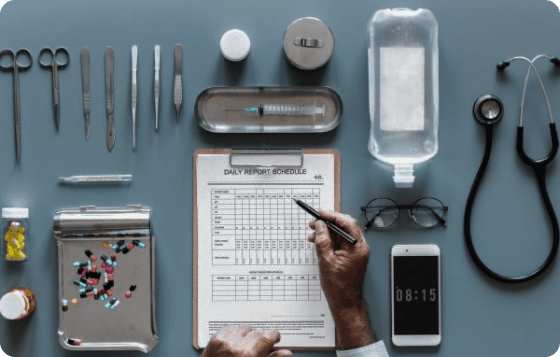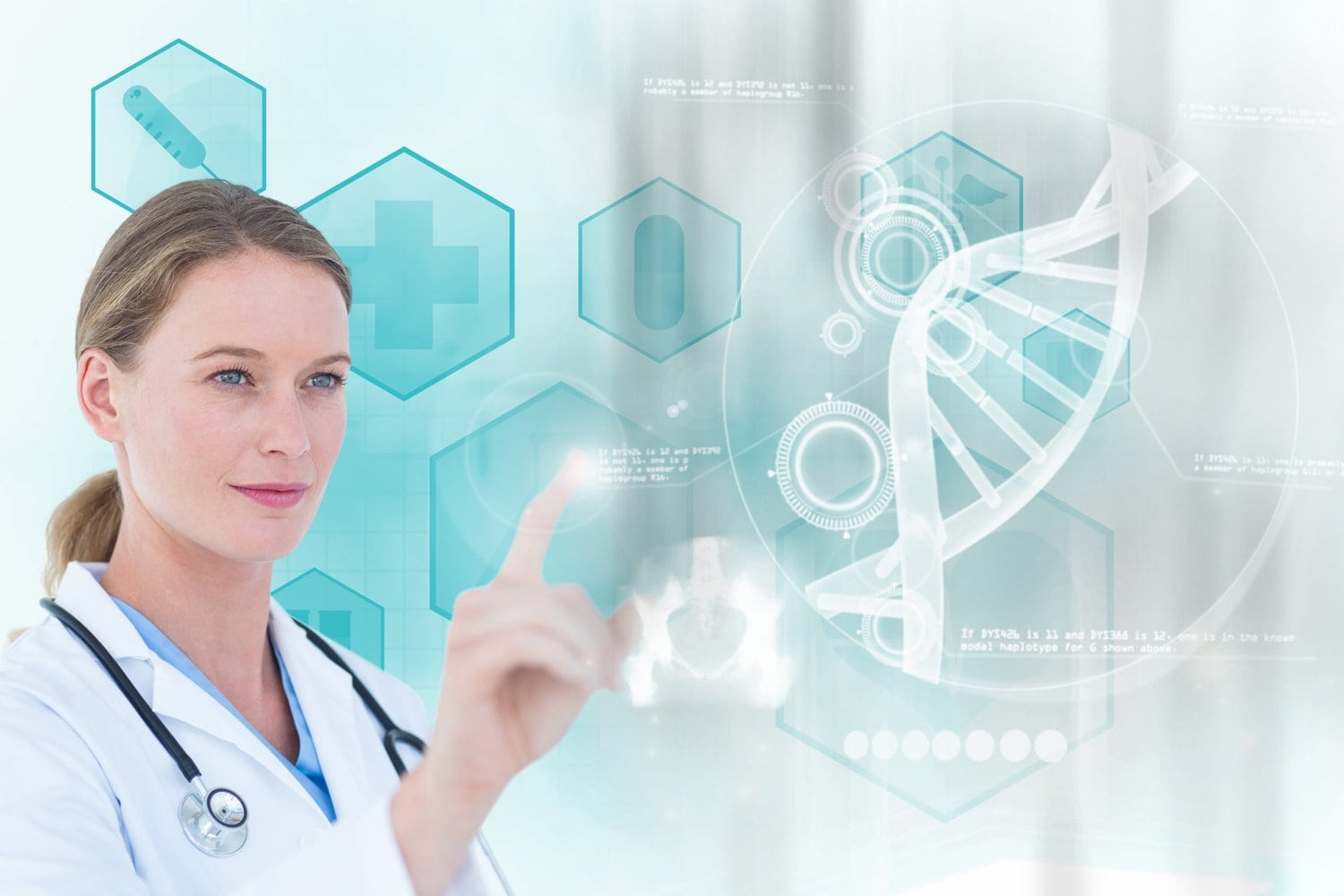 From this guide, you are going to find out all you need to know about healthcare process improvement: what it actually means, Read more…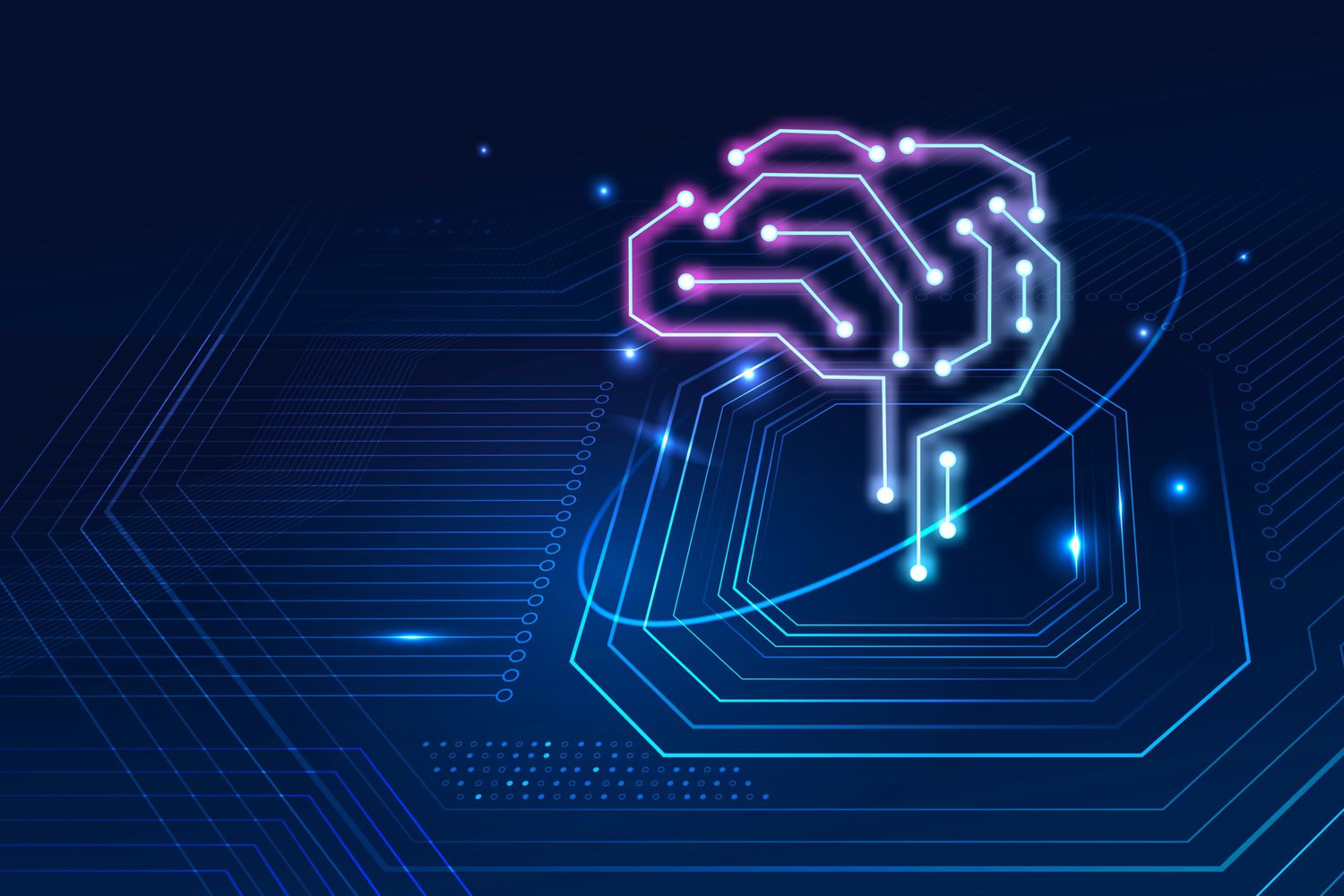 From this article, you are going to find out the essential information you need to know about Intelligent Automation (IA) in Healthcare, Read more…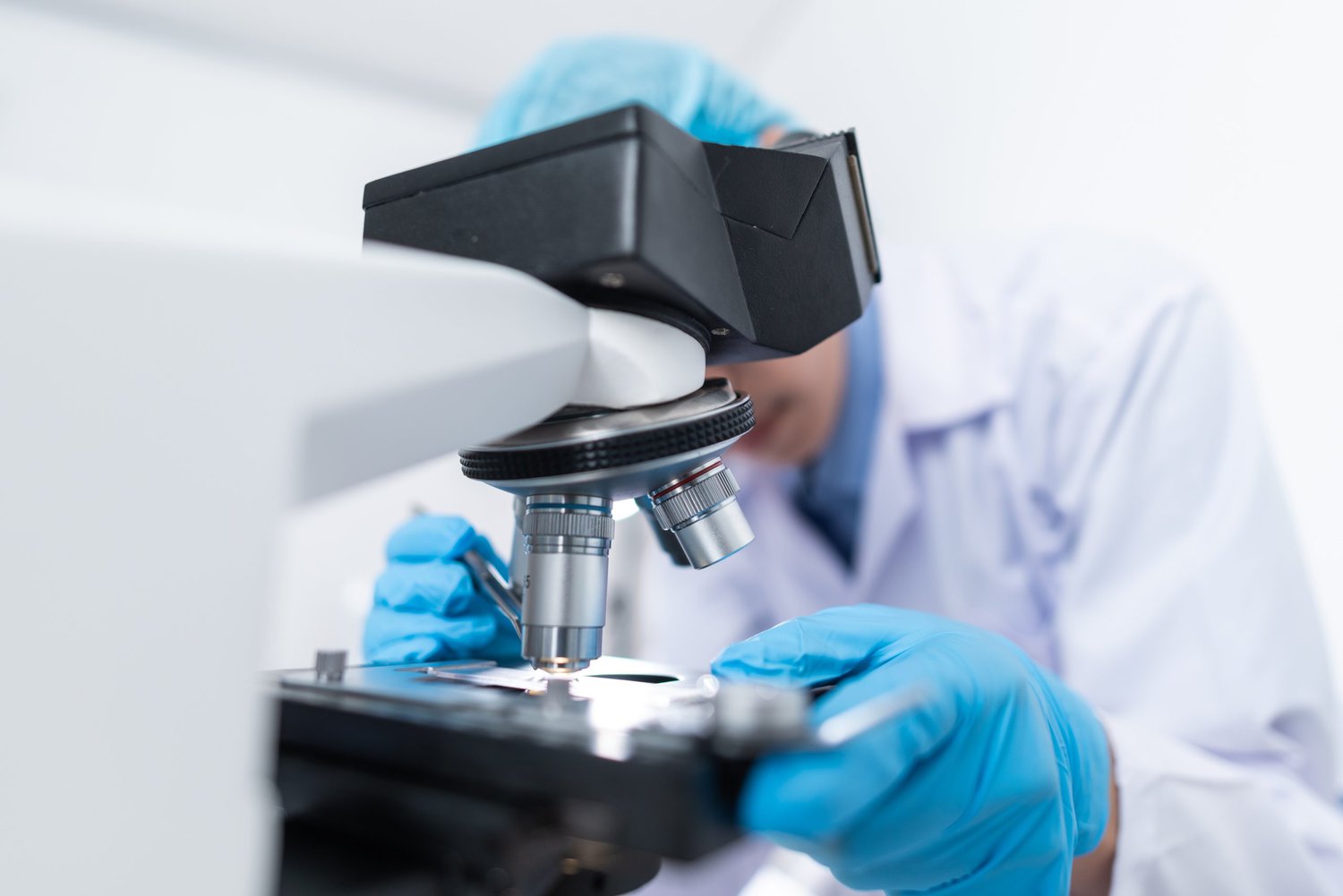 The pharmaceutical industry doesn't lag behind in using advanced digital software for optimizing the processes needed for flawless and accurate performance. Modern Read more…
What is software development for medical device manufacturers?
Manufacturers need to power modern medical devices with software. It's necessary to manage the hardware, collect and process data, connect multiple devices, and more. Since software development for medical devices requires the expertise and resources manufacturers don't have, it is a separate service.
Why outsource development of medical devices software?
Outsourcing allows device manufacturers and medical software vendors to hire qualified medtech professionals more easily. It gives access to the global talent pool and more favorable rates. Medical device software development outsourcing can also help speed up the product launch thanks to additional human resources.
How to choose a medical device software development company?
When you outsource development of medical devices software, make sure the company has the necessary experience. Research the completed cases and communicate with the team about your tech and business needs. Their feedback should help you understand if you want to cooperate with this firm.