Have you ever noticed how much time writing takes to doctors while a lot of patients in a queue need their help? With the advancement of technology, more and more people can get proper and faster medical support.
Electronic prescribing software has made the process of drug prescription faster and more effective. Such software makes prescribing safer for the patient, as it allows to control dosing, define drug allergy and search for medicine analogs. Electronic prescription is also efficient for physicians since it's less time-consuming than manual writing and gives doctors more time to focus on the patients during the day.
Software's main task is to send medical prescriptions directly to the drugstore, eliminating the risk of inaccurate drug prescription interpreting by the pharmacist. E-prescribing medical software is in demand in the USA. Its market size value was USD 1 613.74 in 2021 and is predicted to increase in 24.5% by 2026. When medical start-ups decide to contribute to technological advancements, there are several must-have features of e-prescribing software to consider in 2021 and we are going to shed light on them in this article.
E-prescribing software is a useful solution for physicians
Electronic prescribing software is a type of software that allows physicians to create, modify, review and directly send prescriptions to pharmacies. The first attempts to create e-prescribing were in 1991 and in 2003 the first platform was launched. Electronic prescribing became legal in the USA in 2007 and by 2014 more than 40% of doctors were prescribing electronically via the EHR system.
Apart from basic prescription ability, e-prescribing software for physicians can include additional features, such as access to each state's PDMP (Prescription Drug Monitoring Programme). This feature allows doctors to search and identify drugs, especially for controlled treatment. Medical software makes the process of dosing control and medication adherence support more convenient for physicians. E-prescription software features such as allergy alerts are needed to warn about possible patients' reactions to a specific drug component. Location awareness lets physicians direct the patient to the nearest pharmacy, saving his time.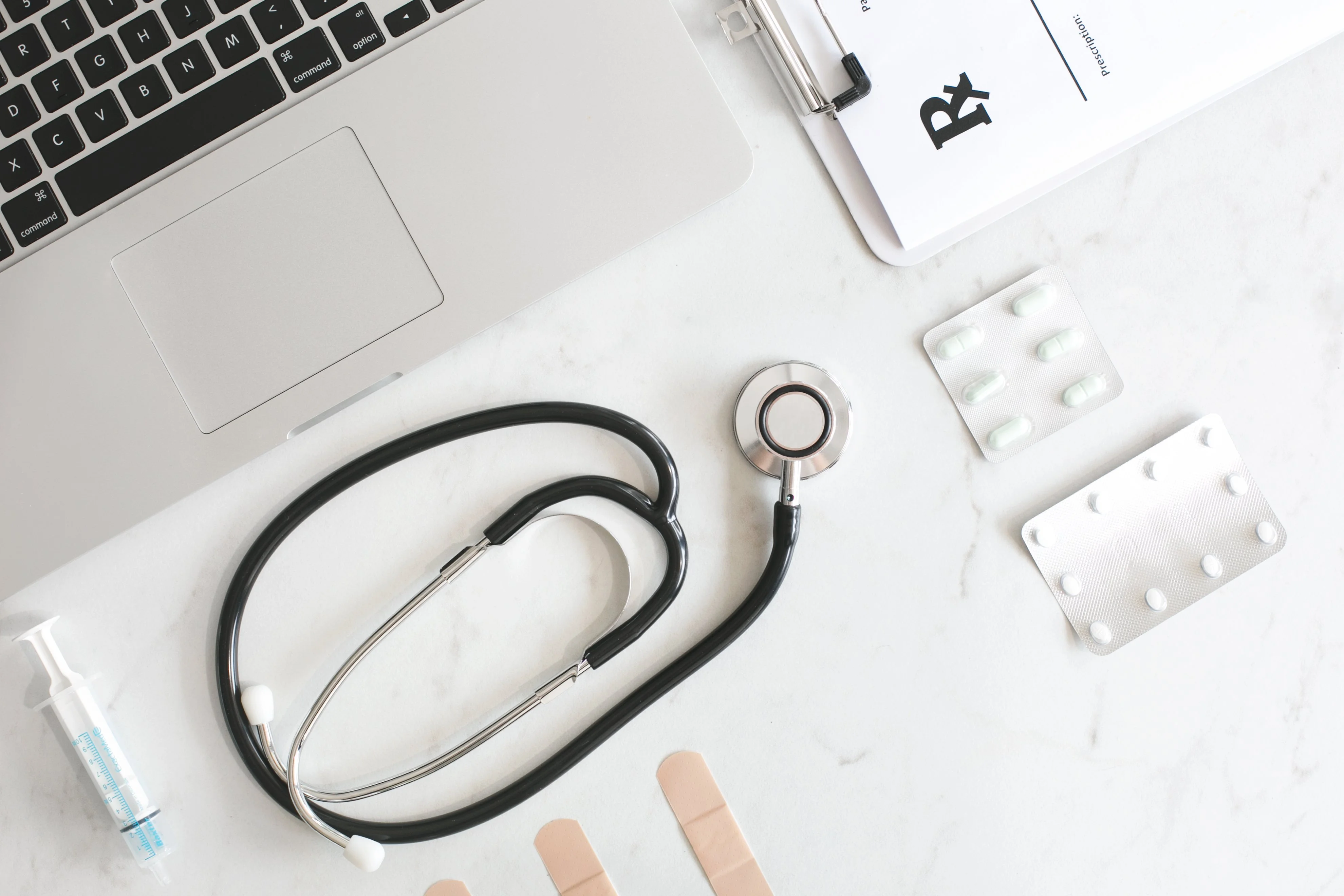 7 essential features in e-prescription software to consider in 2022
Medication History. This feature's motto is: "Get the general image before prescribing". E-prescribing software allows to collect and store data about the patient, thus, helping the physician see the drug prescription history throughout the treatment process. According to the US Food and Drug Administration, from 7 000 to 9 000 people die every year because of medication errors, which disrupts patient safety. With the help of e-prescribing software, doctors shouldn't memorise the drugs prescribed, which eradicates the risk of misprescription and misinterpretation.
Clinical Alerts are also one of the must-have features of e-prescribing software. Some patients may be allergic to a specific component a drug prescribed contains. This feature allows doctors to review a complete list of a patient's allergies and see the record of previous medication prescriptions and termination. This feature will also notify a doctor whether newly prescribed medication interacts with other medicine and whether issues like pregnancy, breastfeeding, pediatric or geriatric age prevent a patient from being prescribed a particular component.
Appointments Scheduling is included in popular in 2022 components of e-prescription software. Patients find it convenient to schedule the next visit being at the doctor's. It's also recommended to include features of visit confirmation and reminding.
Drug Benefit Check. Physicians find it suitable to check the benefit of a specific drug directly in the software. To bring this component of e-prescription software to life, a drug dictionary should be integrated. It's usually a 3rd party solution and among popular integrations in 2022 are RXList, MedDRA, and WHODrug.
Patient Records Management. Paper patient records management used to be annoying for healthcare providers, it changed with time, and the electronic way of management has become a must-have feature of e-prescribing software. It allows to fill and store, patient's diagnostic test results, add treatment progress notes and medication prescriptions.
Another essential feature in e-prescribing software is compliance tracking. Patients are more comfortable being prescribed medications they can afford and the programme highlights medicine covered by the insurance. It ensures price transparency for the patient and narrows down the list of medicines to be prescribed for the physician.
Reports feature allows healthcare providers to keep track of doctor's workload, patients treated over a certain time frame, most demanded medicine, and organization's revenue.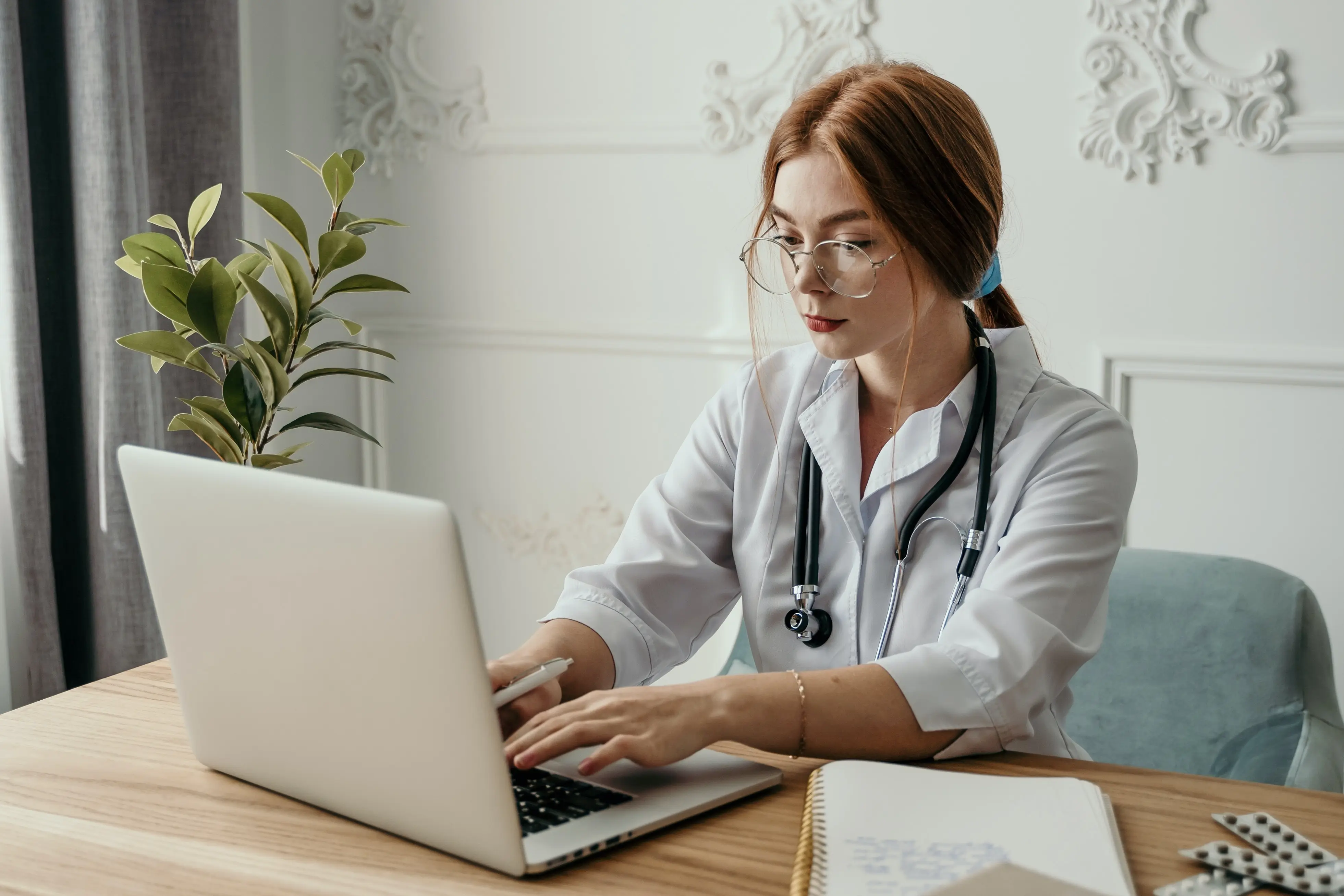 Consider Our Company Your Trusted Partner
Doctors want an accurate and faster process, patients want efficient treatment and no one wants to lose quality. Creating a custom e-prescribing software, it might be challenging to enclose all the necessary factors during the development cycle without a trusted partner.
In Empeek we helped the US-based hospital develop a modern EHR system. The project's issue was an outdated desktop application, needing facelifting, inner processes improvement, and user authentication update. We have also developed a drug testing software helping the pharma company to access, track, and manage drug testing data.
We upgraded all the processes according to modern standards. Medication history storage worked spotlessly, appointment scheduling workflow had intuitive design and reports on billing and patients' data were generated within seconds.
Empeek offers outsourcing software development services to help healthcare organizations create operating systems according to their needs. Some of our already developed programmes are powered by AI and we will help you get the most of your e-prescribing software.
Final Thoughts
Doctors and pharmacists feel all the comforts of e-prescribing software on a daily basis. Doctors skillfully operate the software, sending medicine requests to pharmacies. Patients enjoy the process of being properly treated by the medical specialist, who, with the help of technology, dedicates enough time to them, not to writing.
Developing the e-prescribing operating systems, medical start-up companies should consider key features of e-prescribing software for physicians in 2022. They are medication history, clinical alerts, appointment history, drug benefit check, patient records management, compliance tracking, and reports. All features of e-prescribing software must meet HIPAA compliance. Integrating the must-have elements of e-prescribing software listed above, the development company can be sure: they make a step forward into the digital health sector. Besides taking place in medical niche marketing, they contribute to medical enhancement capability.
Want to know more about how we work? Check out our portfolio or contact us for a talk.