Overview
The project is a mental wellness program that strives to reduce stigma around mental health care. Personal and accessible, the program is based on years of research. Equipping people with hands-on techniques aims to help them relieve stress and anxiety, and live the life they want.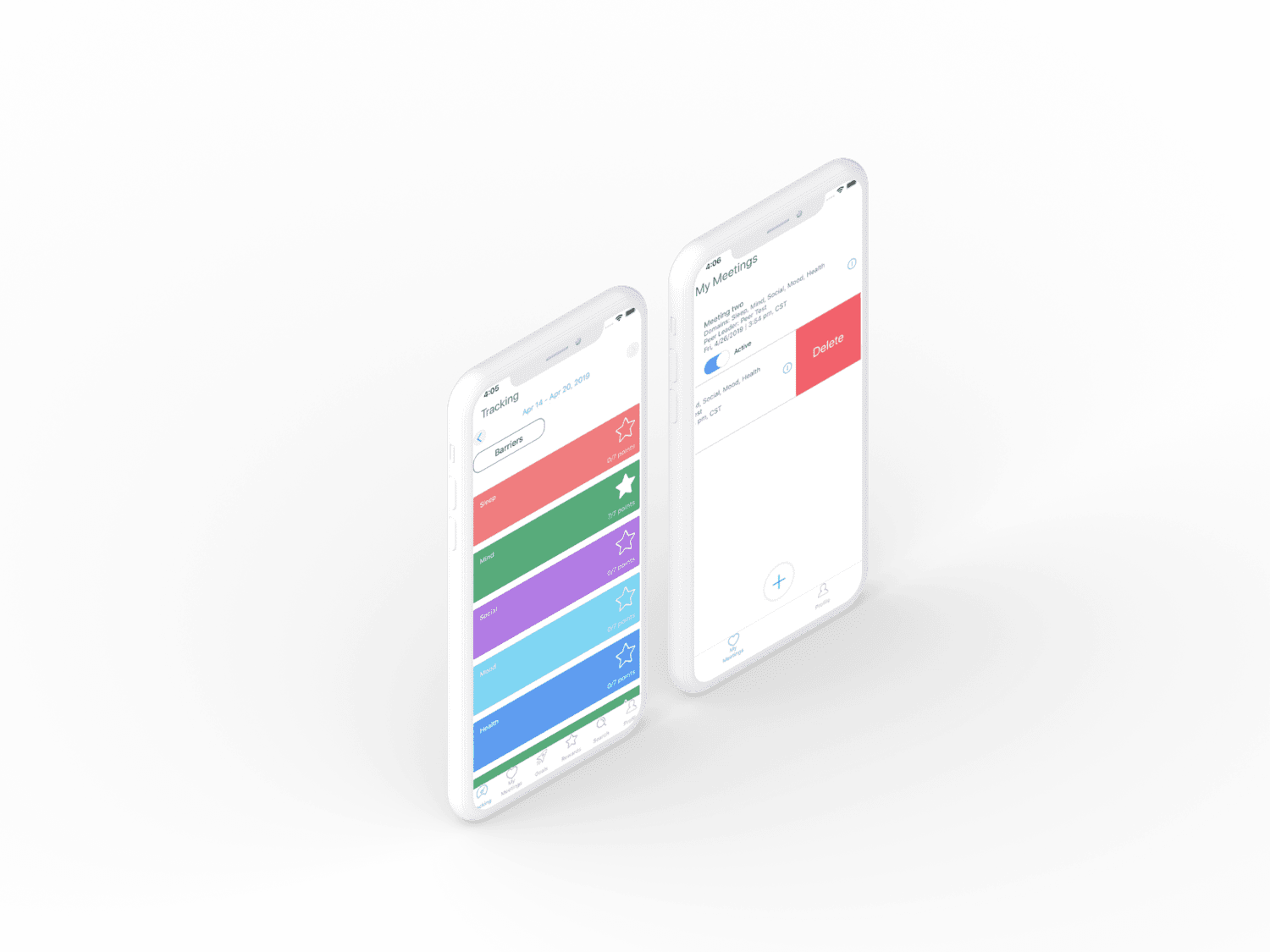 Solution
Program participants form groups and meet once a week to discuss their progress in a safe environment.
They've got peer leaders – program alumni themselves – and medical providers to help them set achievable goals pertinent to 5 domains of mental well-being: body, thoughts, feelings, actions, and relationships.
The participants can track their progress and log the barriers they encounter. They get points and rewards to increase motivation to recover.
Empeek has successfully delivered a cross-platform mobile app and a web-based admin area. The platform is an addition to traditional therapy in many medical practices across the US and as a stand-alone online service. Apps for teens and kids are already underway!