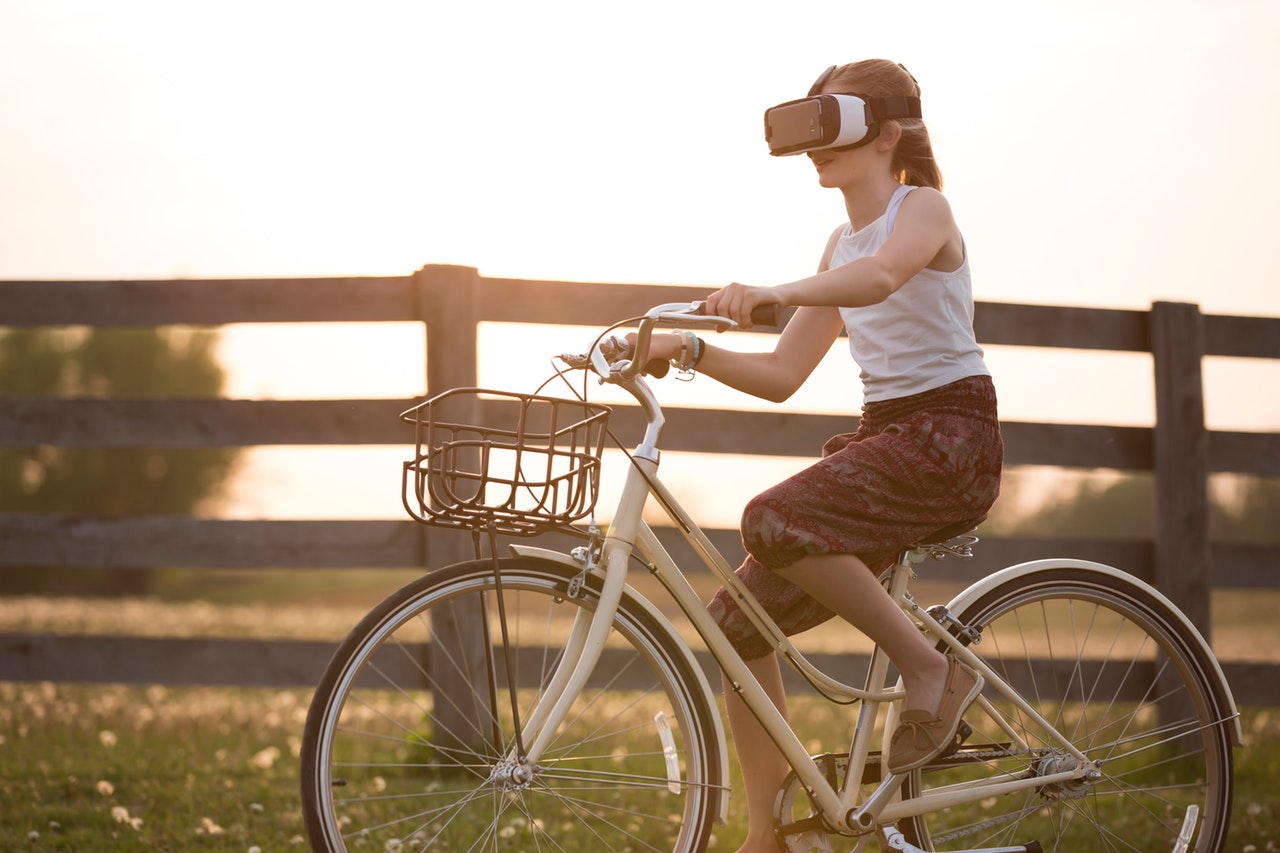 While some business thinkers say that AR is a far-fetched solution, especially for retail, the numbers tell a different story. Take a look at Apple's AR Kit, or Google's AR Core – all the tech giants rapidly developing not only particular technologies but also the whole infrastructure.

That's not surprising, because more than 75% of customers now expect retailers to offer an AR experience anywhere: local stores, mobile apps, or even print magazines. Nowadays, augmented reality solution is a crucial part of a retail software development process.

And let the numbers talk. Here are some quick facts and predictions on how AR apps are enhancing retail customer experience:
By 2021 there should be 1 billion augmented reality users.
By 2022 there should be 3.5 billion augmented reality users.
100 Million users will shop with AR in-store and online by 2021.
Perhaps, AR software development may seem like a secondary feature, especially if you're a mid-size retail business. But the last years of custom software development shows that AR for retail is a long-term benefit perspective.

Let's first take a look at how the technology works, and then investigate the ways it changes our shopping experience.

How it works
While generic marketing and engagement solutions try to focus the user on the in-app canvas (i.e., screen or ad banner), the augmented reality works differently. It uses the world around the customer, enabling them to see how glasses or hat or t-shirt would look and fit on themselves.

When the customer is satisfied with a more realistic e-commerce experience (they often do), he can capture and share this content, spreading the brand awareness and acting as he has already bought the thing, even if he didn't.

Custom AR software development enables retail and e-commerce companies to not only provide better customer experience but increase conversions in the short-term. The point is AR application development turns any passive product into an active digital channel of customer engagement and business drive.

Package, prints, POS – all those things can (and reasonably should) be utterly amazing marketing touchpoints. On the other side, augmented reality solutions are measurable and accountable. Retail companies can have a big picture of their business by better ROI and data analysis. Even if you have existing manufacture or just setting up your supply chain, AR software can easily scale, yet it's a fast-evolving technology.

Now, when we sorted out the augmented reality software working principle and logic, let's take a look at the benefits.

Virtually try on anything
Visiting a local store can be a bitter experience, especially if you have to wait on line for hours. Especially if you need only a new shirt, not the whole store.

Fortunately, small and large brands are already using AR technology to overcome this challenge. That's why many brands apps allow you to virtually try on shoes, t-shirts, glasses, hats, and pants. Thanks to the rapid e-commerce growth in the last five years, in-store experience has a comparable alternative – augmented reality shopping.

Look at products at home
Try to Google a keyword "dog" or "shark" or "alligator" on your smartphone. On the top of the search page, tap on a 3D view feature, so that you can put a real-size animal near you in a click. The same thing is possible if you want to decide if the product matches your furniture, or fits well in your bedroom.

Modern AR retail software allows the customer to get a realistic portrayal of the product, considering lighting, near objects, and shadow in the room. That's why as more home improvement retail stores offer AR apps, it will become harder to compete without one.

Spread brand awareness
Even though custom AR software development is becoming a top-notch feature for retail companies, some unique AR benefits would affect each brand in a personal way.

For example, a geofencing feature enabled Airwalk to create an "invisible" pop-up shop, promoting the limited-edition sneakers. To purchase it, customers needed to download Airwalk's app and go to a virtual pop-up store location.

To sum it up, custom AR software development for the retail and e-commerce industry is a crucial element of building a sustainable long-term strategy. You can see below how this rapidly growing technology changes the way we do the shopping and the way we provide customer experience.

Your client's bedroom could become a fitting room.

Welcome to a new world.